What Are the Different Types of Shower Door Hinges?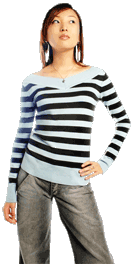 Shower door hinges are a type of hardware use to support the door of a shower while allowing for smooth and easy operation. Buyers can choose from a wide variety of shower door hinges, depending on the design and layout of the room and the shower stall itself. Budget and aesthetics also play a role in this decision. Standard backplate hinges are the most affordable option, while glass-to-glass units offer a more decorative design. Shower door pivots can be used to create a sleek look, and are also capable of holding more weight than any other hinge design.
Backplate hinges serve as one of the most widely-used types of shower door hinges. These units can only be used on showers where the door is mounted to a wall. They consist of a two metal plates, or leaves, that connect at a 90-degree angle. One of the plates is screwed into the wall, while the other wraps around the edge of the glass door. The two leaves are slightly offset from one another so that the edge of the glass never hits the backing plate.
While backplate hinges come with a low price tag, they are also considered visually unappealing because both metal plates are visible at all times. For a slightly more attractive finish, buyers may choose a pony mount hinge. Rather than surface mount the plate to the wall, the plate can be recessed into the wall finish to help conceal it from view. While they are more aesthetically appealing, pony mount hinges generally hold less weight than standard backplate units.
Glass-to-glass hinges tend to be the most expensive of all shower door hinges. These units feature two metal plates connected in a single plane, and are designed to support the weight of the door off of the surrounding glass rather than the wall. Glass-to-glass shower door hinges are visually appealing, and tend to be the least obtrusive type of hinge design for glass showers.
Pivots consist of metal sleeves that fit around the top and bottom of the shower door. These sleeves connect the door to a metal rod, or pivot, which is installed in the floor and ceiling around the door. Pivots transfer the weight of the door into the floor, allowing users to effectively support a very heavy or thick glass door with relative ease. Pivots represent a mid-range option in terms of shower hinge prices, with costs in between those of backplate and glass-to-glass hinges.


Woman with hand on her hip