What Are the Different Types of Shaker Kitchen Cabinets?
Although all Shaker kitchen cabinets will have straight lines and minimal details, differences in materials, finishes, hardware and frame types set apart the available cupboard options. A neat, simple look is the hallmark of the Shaker furniture, which dates to the 1700s when immigrants of the Shaker religion settled in the United States. Modern takes on Shaker cupboard doors often include glass inserts, which can be a great choice for displaying neat rows of dishes or glass canisters.
The width of the wood frame around the glass will vary widely in thickness on different Shaker kitchen cabinets. The combination of a smaller glass insert and a larger expanse of wood around it can be eye-catching in design. This overall look is still very Shaker in style, as the cabinet door will be smooth and look neat, yet the contrast of the two materials used in different amounts can be interesting. When more display space is desired, a Shaker cabinet design with larger glass panels can work better. Since larger glass inserts will also reflect more light, they can be a great choice for smaller or darker kitchens.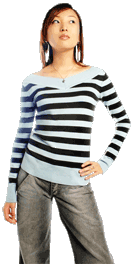 Glass shelves inside a Shaker kitchen cabinet can appear airy and floating. A large glass insert on the cupboard door front can emphasize this look. While the shelving and inserts are varied on different Shaker kitchen cabinets, textured or frosted versions aren't as common as plain ones. Oftentimes, the same type of Shaker framed cabinet door design is available both with or without a glass insert. Shaker kitchen cupboard doors without glass inserts simply have a wood section where glass would otherwise go.
Different hardware, wood and finish options can drastically change the look of Shaker style cabinetry. For example, the same, simple cabinet style can look very different when it's done in glossy dark wood and silver handles or knotty natural pine with matching knobs. In this way, different Shaker kitchen cabinets are able to be used with home decors that range from country to contemporary.
When a detail is used in Shaker cabinets, it's typically more of a line accent such as grooves. A groove accent may appear in the center of the cupboard door, such as around the glass or wood insert panel. More rustic styles of Shaker kitchen cabinets may feature beadboard. Beadboard is slats of wood placed next to each other. Beadboard Shaker cupboards may feature grooves between the slats or around the frames.
AS FEATURED ON:
AS FEATURED ON:

Woman with hand on her hip