What are the Different Types of Mobile Homes?
Mobile homes have come a long way. Once classified as "trailers," they are now more accurately referred to as "manufactured homes." Because they are built sturdier and are more aesthetically pleasing than ever before, many styles of mobile homes are difficult to tell apart from their brick and mortar counterparts. There are even two-story designs available that provide all the comforts of a customary home without the high price tag.
A standard design for mobile homes is the singlewide. This style is longer and narrower than an average house. Floor plans vary, but the singlewide is a favorite for young families and couples just starting out, because it offers many amenities while remaining the most affordable. The singlewide is also the best choice for a home that is likely to be moved, since it not only simpler to move, but less costly as well. The comfort and low price also make singlewides a great option for temporary housing while having a traditional home built.
Most doublewides are similar in design to an average ranch style house. They are manufactured in two pieces, which are attached to one another once they arrive at the home site. Some people fear that such a configuration will be less stable or will be more prone to leaks. The key to avoiding such problems is for consumers to purchase mobile homes only from reputable dealers that hire professionals to assemble them and guarantee the work.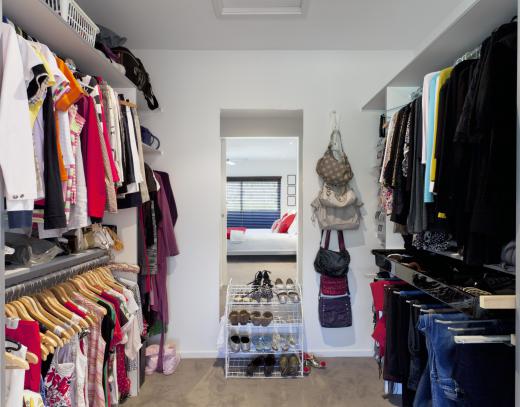 The term multi-section manufactured homes can be applied to doublewides, but is most often used to distinguish triple wide designs and other large configurations. Triple wide homes are quite spacious and offer as many as five bedrooms and three bathrooms.
Today's mobile homes offer luxurious amenities such as master suites that include walk-in closets, garden tubs, and sometimes Jacuzzis. They are tastefully appointed and more in line with customary home styling. Many also feature attractive architectural elements like bay windows and cathedral ceilings, and most come complete with new, top of the line appliances and fixtures.
AS FEATURED ON:
AS FEATURED ON:

By: allbylouise

Singlewide is a standard design for mobile homes.

By: EPSTOCK

Today's mobile homes offer luxurious amenities such as master suites with walk-in closets.