What are the Different Types of Globe Lamps?
There are several types of globe lamps. Globe lamps include any lighting fixtures that incorporate round spheres of glass into their design. Indoors, globe lamps may be mounted ceiling fixtures, freestanding floor lamps or table lamps. Outside, globe lamps are used as streetlamps and for illuminating other outdoor areas. Globe lamps may incorporate single, multiple spherical or ovoid glass shapes and use clear, frosted or opaque glass.
Perhaps the most common type of globe lamp is the mounted ceiling fixture. Most homes have at least a few of these fixtures where a rounded, oval or spherical bubble of glass covers a light bulb screwed into a socket mounted on the ceiling or wall. The glass globe has an outer lip that extends out from the opening for the light bulb that is used to attach the globe to the ceiling or wall mounting, usually with screws. A related type of globe lamp is the hanging chandelier. These are typically hung over a dining table and come in many different designs. Two of the most common designs are a single hanging sphere, or several small globes and bulbs that evoke candles.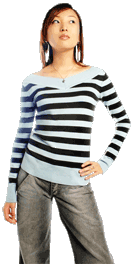 Another type of globe lamp is the freestanding floor lamp. These lamps may feature globes as the light source, or as a design element in the base of the lamp. Lamp bases are usually made of wood or metal with spaces for glass globes, which may or may not illuminate. Often, these lamps feature a single globe at the top of the lamp that can adjust to different light intensities. Other designs use a tree-like design featuring multiple globes extending from a branching metal base.
Globe lamps are common as table lamps. Like floor lamps, they can feature illuminated globes in the base as well as the top of the lamp. Globe lamps were a popular Victorian design, often featuring a lighted base and painted or colored glass. Contemporary designs often feature clean lines and simple shapes. Other globe table lamps feature hand-blown, multicolored glass or illuminate a map globe of the world.
Street lamps are often globe lamps. They often feature one or two spheres of glass atop a metal column or pedestal. Globe lamps are especially common as street lamps in older parts of cities, or installed to enhance an urban street front area. Streetlamps may use yellow or white glass globes, depending on local codes and attitudes toward light pollution. Globe lamps are also commonly used to illuminate other outdoor areas, such as hotels, parks and walkways.
AS FEATURED ON:
AS FEATURED ON:

Woman with hand on her hip