What are the Different Types of French Style Houses?
While one of the most popular styles of homes is the French Provincial style house, there are several French style houses to choose from, some dating back centuries and others more modern. From the French Provincial to the Acadian style, from the Victorian to the Gothic, many French style houses are not French at all, but instead borrow from French elements and styles that are both beautiful and practical.
The French Provincial house is one of the most common French style houses and is noted for its distinctive roof. The roof of such French style houses are flat on top, then sloping outward as they hang over the facade of the house. This is called a hipped roof and the faces of this style of roof are quite steep. The second story windows of a French provincial house are often arched and they rise above the eaves into the roof itself. These tall windows, combined with the hipped roof, add to a sense of height that give these French style houses a more intimidating appearance.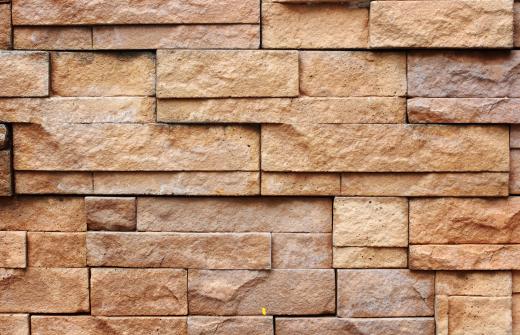 A French Normandy style house features a small tower in the front of the house with a cone-shaped roof on top. Behind it, the rest of the house most likely features a hipped roof. These types of French style houses borrow heavily from the area of Normandy, where, historically, it was common to have a barn attached to the living area. In the past, grain was stored in the central turret, but today the function is mainly decorative. These are usually cozy cottages rather than imposing large homes, and absent are the large gables common on other French style houses.
Common building materials for French style houses include brick, stucco, and stone siding. Many French-inspired homes feature dormers and gables, as well as multi-paned windows and arched doorways. Many also feature decorative half-timbering, which is a method of exposing pieces of the supporting timbers to the outside to give the home a rustic look.
Another French-inspired home is the Acadian style house. This is common in the southeast United States and in parts of Canada. French settlers in North America built these houses, and as the settlers moved south, they adapted the houses to fit the climate and geography. Acadian houses in the southeast United States are similar to the provincial homes in some ways: they often have hipped roofs, but the Acadian house is built either on stilts or raised supports to keep moisture away from the foundation, preventing rot. Acadian houses also feature a very simple layout built around a central hallway.
AS FEATURED ON:
AS FEATURED ON:

By: Thiti

French style houses commonly include brick materials.

By: pramecomix

Multi-paned windows are a common design element of French houses.

By: mmmg

The French-inspired Acadian style are most common in the southeast United States and parts of Canada.