What Are the Different Types of Cleaning Services?
There are a few different types of cleaning services available. For a fee, one or more people will come to your home and clean. If you can afford it, this is a great way to free up some of your time during the busy work week.
The most popular option is to set up weekly cleaning services with a housecleaning company. The company will send one or more people to your home once a week to thoroughly clean, either while you are home or while you are out. The cleaners might clean the whole house, or they might work on a rotating schedule set by you if specific areas need to be cleaned more often than others.
Other similar options are bi-weekly cleanings, where someone will come every two weeks, or monthly. Setting up a regular schedule will, in general, cost less per visit than if the cleaners are called on an as-needed basis, though that is another option. You might also contact a cleaning service before a special event such as a large party, which would be a one-time fee.
Finally, if you have a very large home, hiring a maid is an option. A maid might come to clean every day, or might live in your home. Before hiring any cleaning service, or certainly before inviting someone to live in your home, you should always check references and meet with someone to feel more at ease. It is important to trust the people you have in your home, and if you ever feel uncomfortable, it is best to hire a different cleaning service.
Cleaning services generally bring their own tools and supplies; you do not need to provide these unless you have specific supplies you would like them to use. You should make your cleaning service aware of any special instructions before they come — for example, if you have pets in your home. Be sure that the cleaner is insured, and provides some sort of guarantee or insurance against any damage to your home or belongings. If you are especially concerned about certain belongings or sensitive documents, putting them away in a safe, locked place might be a good idea.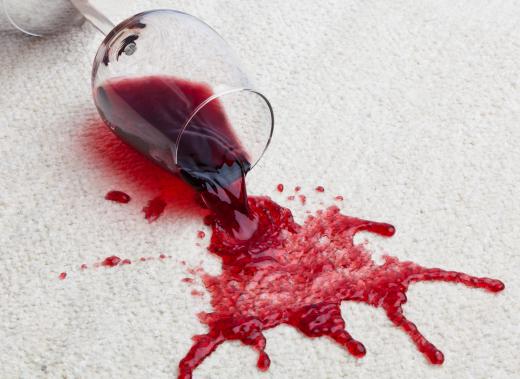 Other types of services include carpet cleaning and office cleaning. Office cleaning is generally more expensive and is usually needed on at least a weekly basis, if not every few days. Carpet cleaning by a professional can be an easy way to remove difficult stains or odors, especially if you have recently moved into a new home.
In the realm of cleaning services, the importance of using quality cleaning products cannot be overstated. The best laundry detergent, for instance, will ensure that clothes and linens are impeccably clean and fresh, enhancing the overall effectiveness and satisfaction derived from the cleaning service. As individuals and cleaning companies alike strive for superior cleaning results, investing in the best laundry detergent sheets is a pragmatic step towards achieving this goal, further elevating the standard of cleaning services provided.
AS FEATURED ON:
AS FEATURED ON:

By: Serhiy Kobyakov

A housecleaning service typically includes staff and cleaning supplies.

A professional carpet cleaner.

By: zhu difeng

It is recommended that valuables be put away before the cleaning service arrives.

A bright carpet stain might require a professional cleaning service.

By: cunaplus

Some cleaning services will safely clean furniture.

By: vetkit

Vacuuming is typically part of a cleaning service.

By: Tatty

Cleaning services often help to disinfect surfaces in the kitchen and around the house which may host harmful bacteria.

By: kmiragaya

Dish washing is one services offered by some cleaning companies.