What are the Best Ways to Keep my Home Cool in Summer?
Many believe that the best way to keep your home cool during the summer is to use an air conditioner to keep the temperature down, but there are other options. Something you may not know about your air conditioner is that it runs far more efficiently when it is properly cleaned and maintained. Even if it hasn't been used recently, the filter may need a good cleaning. Not only will your air conditioner do a better job of keeping your home cool when it is properly cared for, but it will also use less electricity.
Another good idea is to use a dehumidifier. Excessive humidity can cause the temperature to feel higher than it actually is. Reducing the humidity level is a good way to make your home feel cooler and to keep it more comfortable.
Of course, there are other ways to keep your home cool as well. Ceiling fans are a great choice. They circulate the air through a space more effectively than many other types of fans. Still other models, such as box fans or oscillating fans, will also help keep your home cooler, since moving the air around helps keep the temperature down.
You can put a box fan in a window, facing out to draw warm air out of your home or facing in to pull in cool air in from outside. To utilize fans most effectively, you should open another window in a different area of the home to create a cross draft. Cool air will be pulled through your home while hot, stagnant air is blown out.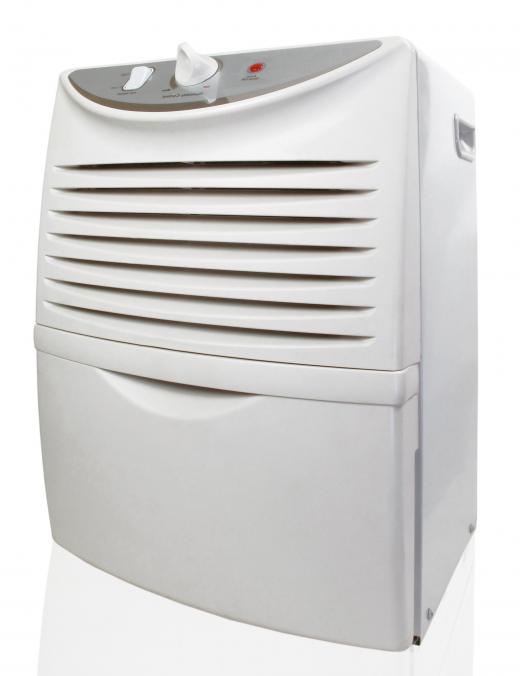 Another option for keeping your home cooler is applying heat-reflective window film to windows that receive direct sunlight. Heat reflective window film is simple to install and affordable. If you prefer to use items you already have in your home, try leaving insulated drapes in place, instead of replacing them with lighter window treatments during warmer months. Close the drapes during the hottest part of the day or during times when the sun shines through a particular window. You can always add light, airy sheers and open the heavy drapes during cooler hours.
AS FEATURED ON:
AS FEATURED ON:

By: miiko

Heat-reflective window film can be used to deter the effects of direct sunlight.

By: Kellis

A dehumidifier may be used to reduce humidity in the air.

By: Monkey Business

A small fan, especially one that oscillates, can help keep a room cool in the summer.