What Are the Best Tips for Staining Brick?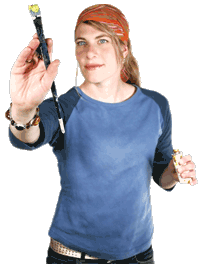 When staining brick, it can be very important to use a product designed especially for changing brick color. This is because regular paint or wood stain may not produce the desired results. Homeowners who are trying to match existing brick may need to have brick stain custom tinted for them. It can be a good idea to wash the surface first to remove dirt and debris prior to the staining process. Using the proper tools can make the job easier, and this can depend on the size and location of the job.
Brick stain should be purchased from a brickyard or mason, and an added bonus is that they may be able to help homeowners estimate how much product they need. While it may be more expensive to purchase stain in this manner, it is preferred over buying products from a home improvement store. This is because brick stain found in a home improvement store may be lower quality than that found in a brickyard. Doing so can also eliminate the temptation to buy other types of paint or stain to use in staining brick. Regular house paint or wood stain may not adhere to masonry, so it is generally not recommended for staining brick.
If a homeowner is staining his or her whole home, it can be a good idea to work through the entire structure at one time. This can help ensure the right color is used throughout so that part of the home will not look darker than other sections. It may not be necessary to stain all the brick sections, and this could be the case whenever there has been a room addition. In this instance, it might be wise to use brick stain that matches the rest of the structure, but if the right shade is not available, a bricklayer can often make a custom stain for the individual to use.
Washing masonry before staining brick can help ensure the stain adheres properly. A power washer can be used outdoors, but a sponge or scrub brush might need to be used indoors. While the surface is being washed, it can be a good idea to check for loose mortar so this can be repaired before applying stain.
Staining exterior brick can be very time-consuming if the work is done with a paintbrush or roller. Many workers prefer to use a paint gun for larger sections and then touch up around windows and doors with a paintbrush. When staining brick indoors, a power sprayer may be too messy, so a small paintbrush could be a better option there. Most painters find it difficult to tape off individual bricks, which means the mortar is normally stained as well.


Woman painting