What Are the Best Tips for Planting Kale Seeds?
Kale is a cool season leafy-green vegetable crop. Growing kale from seed successfully requires the right mix of temperature, light, and soil medium. Timing also is an important element to growing kale from seed — the seedlings must be ready to plant early enough in summer to allow them enough time to mature before the late fall harvest.
Kale seeds are started in spring for summer planting. The plants grow through late summer and into the fall for a late fall harvest. In areas with mild winters, kale also can be planted in fall for mid- to late-winter harvests.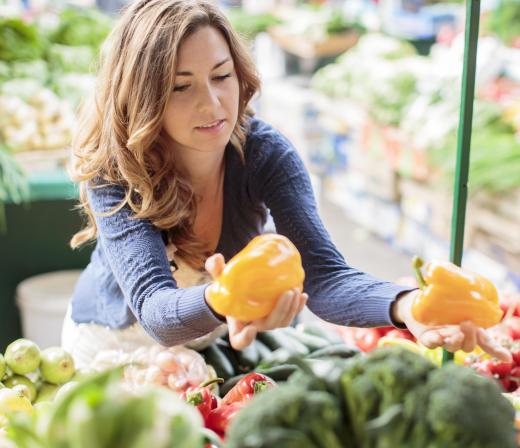 The soil medium is important when starting kale seeds. Seeds are delicate and easily attacked by pathogens in regular garden soil. A suitable soilless seed starting mix typically is comprised of a combination of peat moss, sand, sterilized compost, perlite, and vermiculite. These materials provide a structure with good drainage and moisture retention for starting seeds. Home and garden centers often sell premixed soilless seed-starting medium.
A seed flat with drainage holes provides a suitable container for starting kale seeds. Cell packs, with individual 1 or 2-inch (about 2.5- to 5-cm) compartments also make good containers. The seeds are planted 1/4-inch (about 0.6 cm) deep and should be kept consistently damp during germination and early growth. When planting in cell packs, three or four kale seeds can be planted close together in each compartment, and when the seedlings emerge, all but the strongest ones are removed in a process called thinning. In seed starting flats, kale seeds can be planted close together and then thinned or transplanted during early development.
The seeds germinate in four to six days when the temperature remains between 65°F and 70°F (about 18°C to 21°C). A heating pad designed for seed germination can also help keep the soil temperature consistently within the range for germination in cool areas. In hot summer weather, kale seeds should be kept indoors where the temperature can be controlled.
Once kale seeds germinate and emerge from the soil, the temperature should be lowered to a range between 60°F and 65°F (about 15°C to 18°C). Frequent watering during early seedling development is critical for development. The soil in the seed flat should be watered whenever the top of the soil starts to feel dry.
Kale seedlings should be transplanted into individual 1- or 2-inch (about 2.5- to 5-cm) pots or cell packs when they grow 1 to 2 inches (about 2.5 to 5 cm) tall. When grown in a seed-starting flat, kale seeds should be thinned to a spacing of 1 inch (about 2.5 cm) between plants. The thinned starts can be replanted in individual pots or discarded.


By: Barbro Bergfeldt

Kale.

By: Boggy

Homegrown organic vegetables can be a healthy, thrifty alternative to buying expensive organic vegetables.