What are the Best Tips for Ceiling Removal?
Ceiling removal can be a daunting task. Overhead demolition jobs are dirty and can be dangerous. The best tips for ceiling removal include clearing out the room and protecting the floor, wearing the proper clothing, using the best equipment and following the necessary steps carefully.
Before removing a ceiling, one should remove all of the furniture in the room and any rugs or carpeting, if possible. The flooring should be covered with heavy duty plastic or heavy drop cloths. The seams should be sealed with duct tape, and the plastic should be taped to the baseboard all the way around.
One should not take the preparation for ceiling removal lightly, or the final clean-up might be more difficult than the ceiling removal. All wall hangings — such as pictures, wall sconces and knickknacks — should be removed. The windows and doors should be closed to avoid dust contaminating other rooms of the house. Plastic should be taped over all of the entryways to the room.
Goggles, a dust mask and old clothing are suggested for ceiling removal. If there is insulation above the ceiling, gloves and a long-sleeve shirt will prevent a lot of trouble. Taping the sleeves to the gloves will prevent insulation from getting on one's arms. A scarf or rag worn around the neck will prevent debris from getting down one's back.
Sturdy step ladders or other forms of scaffolding are vital. People get seriously injured every day falling only a few steps. Demolition tools might include hammers, pry bars and nail pullers. Drills or screwdrivers might be necessary to remove any electrical fixtures from the ceiling, including lights and fans. A saws-all can be used, but this tool will create a lot of dust and might damage framing and electrical wiring.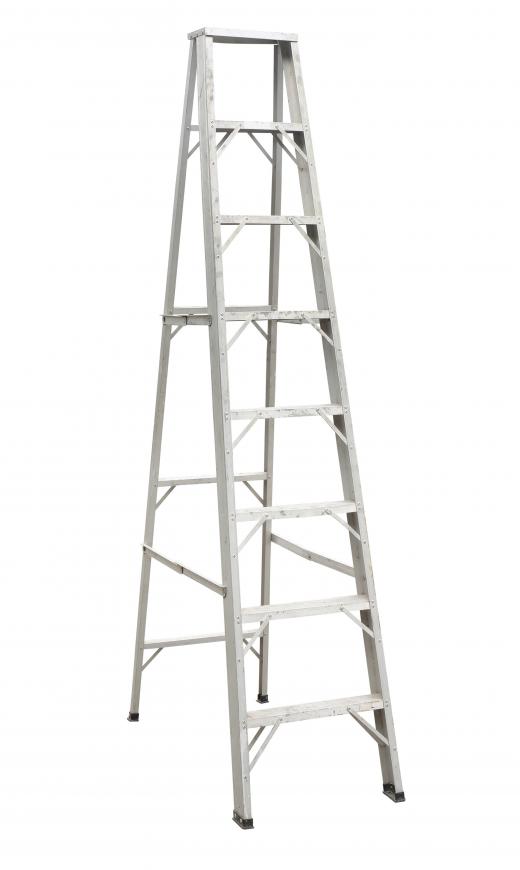 Ceilings are constructed using different kinds of materials. The easiest to remove is the suspended ceiling that is normally found in basement areas. This type of ceiling can be removed one section at a time. One should simply remove the panels and disassemble the metal tracks. The old track might be sharp and rusty, so care should be taken.
Drywall ceiling removal is more difficult. If there is insulation above the ceiling, it would be best for one to access the attic and move the insulation to another area. Being covered with insulation is not a pleasant experience. The ceiling can be removed with a hammer, a pry bar and one's hands. One must watch out for any plumbing, heating or electrical lines.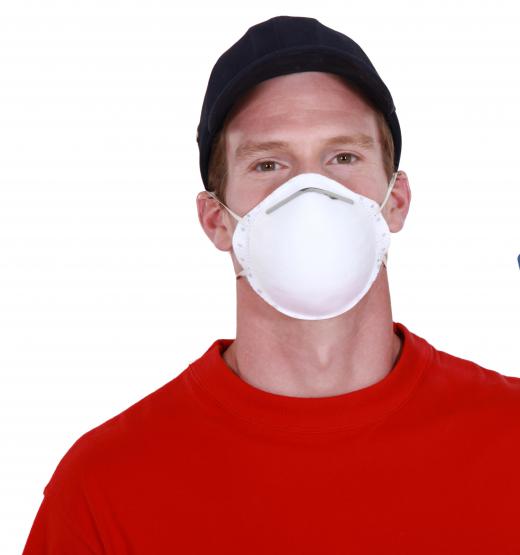 Small sections should be taken down at a time and placed in a contractor-size trash bag. If the floor is cluttered, one might trip or step on a nail. One should score around the corners with a utility knife, being sure to cut through the tape so that the walls are not damaged. If the insulation comes down with the ceiling, one should save it and reuse it if it is dry.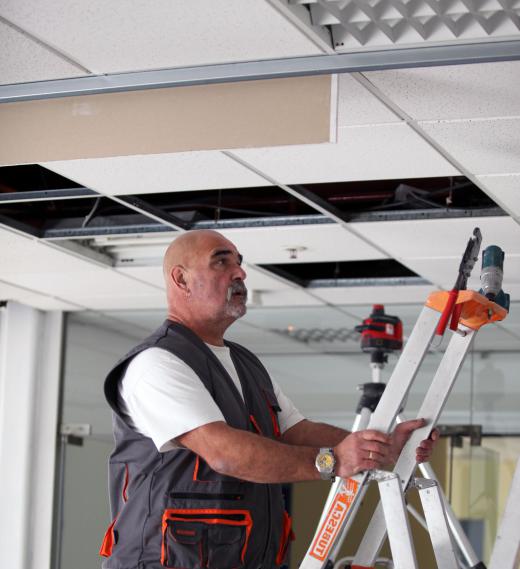 Plaster ceilings might be the most difficult type of ceiling to remove. The plaster might be applied over wood lath or rock lath, which is similar to drywall. Plaster corners might be expanded wire mesh, which can be cut with metal shears or a hammer and chisel. In an older home, this will be a very difficult and dirty job. If there is any suspicion of asbestos being present, one should not attempt to do the job.
A qualified contractor must be hired to remove asbestos. There are legal implications for the removal and disposal of asbestos. Local contractors are available for ceiling removal and replacement. A qualified contractor can do the job efficiently and quickly. Before attempting ceiling removal, one should get a free estimate to decide whether to hire a professional.
AS FEATURED ON:
AS FEATURED ON:

By: Bernard MAURIN

Removing building materials might require protection from asbestos.

By: J and S Photography

A utility knife is an important tool in ceiling removal.

By: Winai Tepsuttinun

A step ladder is a critical tool for ceiling removal.

By: auremar

A dust mask should be worn during ceiling removal.

By: auremar

One should not take the preparation for ceiling removal lightly.