What are the Best-Selling Mother's Day Flowers?
Many people chose to send or give their mothers flowers on Mother's Day. Even children in day care and preschool often come home with little seedlings they have planted in honor of their mother for the special day. Mixed bouquets often are popular Mother's Day flowers, offering a splash of different colors and a variety of flowers. Other best sellers include roses, carnations, tulips and daffodils. Some of the more whimsical best-selling Mother's Day flowers include pompon-headed chrysanthemums, and best-selling flowers for scent include those from the Freesia genus.
One of the most popular Mother's Day flower ideas is to send a mixed bouquet. This allows the consumer to include a wide variety of flowers in the bouquet they want to give. Combinations are endless, allowing gift-givers to customize a bouquet as well.
Carnations also are a very popular for Mother's Day. They come in a number of colors, and each color has a different meaning. Pink carnations, for example, symbolize a mother's love, making them one of the best-selling varieties of Mother's Day flowers.
The bright yellow blossoms of Daffodils make them a popular choice for Mother's Day as well. These flowers are cheerful, and as an added bonus, they are very long lasting. They make a great flower to add into mixed bouquets as well.
Roses may be very traditional, but these flowers are symbolic as well. Roses are well-known symbols of love and come in a variety of colors. Bouquets that include a mixture of roses in different colors are some of the best-selling Mother's Day flowers.
Tulips are also very popular on Mother's Day. The blossoms are very big and are one of the fuller-looking flowers. This flower also comes in a number of colors, with pink tulips being the common color to give on Mother's Day.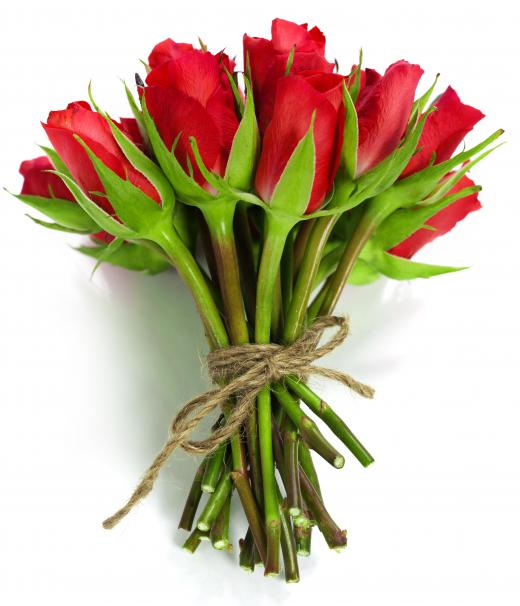 Freesia is best known for its fragrance, which is widely used and copied in perfumes. Freesia is also a long lasting flower, and its scent can linger for long periods of time. Giving a bouquet of freesia, which also comes in numerous colors, gives mom the gift of a beautiful flower and aromatherapy at the same time.
Another best seller on Mother's Day is the chrysanthemum. There are many different types, but the chrysanthemum with the pompon-like head can make a fun and whimsical bouquet. There are other types that look more like daffodils and daisies.
AS FEATURED ON:
AS FEATURED ON:

By: froxx

Roses are popular Mother's Day flowers.

By: zimmytws

Tulips are among the most popular flowers for Mother's Day bouquets.

By: Natalia Klenova

Red roses are typically reserved for Valentine's Day, while other colors are more popular on Mother's Day.