What Are the Best Cheap Driveway Options?
The best method for creating a cheap driveway is to install it personally. Driveways may be made of concrete, gravel, or asphalt. Whether creating one as a do-it-yourself project or allowing a contractor to do the work, gravel is typically the most cost-saving.
Before beginning the project, take into account the cost of the supplies which will be necessary to complete the work. Regardless of the material used for the driveway, the area should be comprised of well-compacted, hard soil. This can often be accomplished by cutting out the area planned for the driveway using a tractor or large rotary cutter. These tools may be rented if they are not already owned.
Concrete and asphalt both require a gravel base prior to installation, and require that the homeowner purchase enough gravel and additional material to cover the area if such a base is not already in place. Stone typically costs between $1 and $3 US Dollars (USD), while gravel can cost between $0.50 and $2 USD. Either material may be used to cover the path alone, without the addition of concrete or asphalt, and will generally require new stone every three to five years. This may be purchased in bulk from a home improvement store or a local quarry. Quarries often offer more affordable pricing than retailers, and can load the material directly into the back of a truck.
Long driveways may also require a heavy edging material to prevent dirt and gravel from washing away. Tree trunks with the limbs removed are an excellent cheap driveway lining material. Railroad ties, bricks, and large landscaping rocks are other popular edging materials that may be purchased from local home improvement stores.
Macadam is usually the first step between a gravel and an asphalt driveway, and is generally a moderately inexpensive material. This kind of surface consists of gravel sprayed with liquid tar to hold it in place. It ranges in cost between $1 and $4 USD per square foot. Depending on the availability of materials, macadam may need to be installed by a contractor. This surface can last between six and ten years before requiring maintenance.
Asphalt usually costs about $5 USD per square foot, in addition to the cost of a gravel base, and must be installed by a contractor. This option can last up to 30 years, depending on weather in the area and the use of the driveway. It must typically be resealed every three years to prevent cracking.
Concrete is also a popular material for driveways, though it is more costly than gravel and asphalt, and cannot be considered a cheap driveway material in terms of up front costs. It should generally only be installed by a professional as it requires mixing and setting to create an even finish that will not crack. It can cost more than $10 USD per square foot in addition to the gravel base. Concrete driveways may offer long-term savings, however, because they are more durable than gravel, often lasting up to 50 years.
Frequently Asked Questions
What are some affordable driveway options?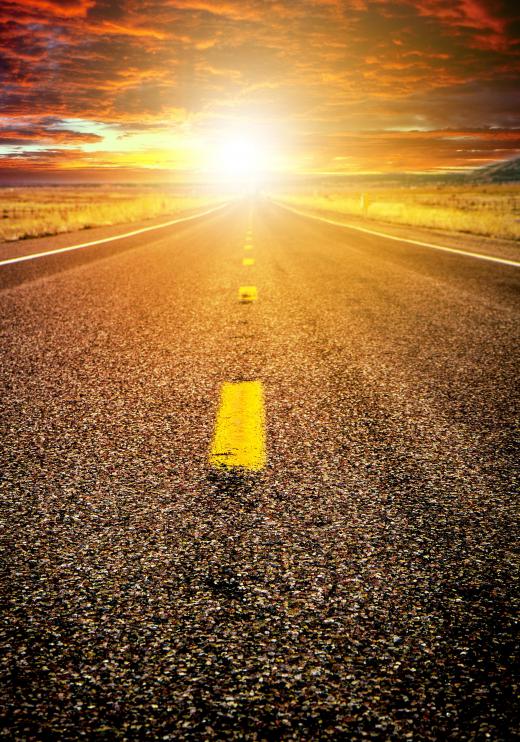 There are several cost-effective driveway options available on the market. Some of the most cost-effective choices for driveways include gravel, crushed stone, and asphalt. Gravel necessitates minimal installation effort. Crushed stone is a more durable alternative, albeit with a higher installation cost. Although it is the priciest option, asphalt is also the most long-lasting and provides a polished appearance to the driveway.
What are the pros and cons of each driveway option?
Gravel driveways are a cost-effective and straightforward option for driveway installation. 
However, they necessitate consistent upkeep and are susceptible to erosion during periods of heavy precipitation. Crushed stone driveways are a highly durable option that necessitates minimal upkeep in comparison to gravel. However, their installation cost is relatively higher. Asphalt driveways are renowned for their exceptional durability and low maintenance requirements, albeit at a relatively higher installation cost.
How much does it cost to install a driveway?
It is recommended to obtain quotes from reputable contractors in your area to determine a more accurate cost estimate. The total expense of driveway installation is contingent upon the dimensions of the driveway and the specific material utilized. The cost of a gravel driveway can range from $1,000 for a single-car driveway, to $3,000 for a crushed stone driveway. The cost of an asphalt driveway varies, with some projects costing upwards of $10,000.
Can I install a driveway myself?
Although driveway installation can be a DIY project for those with adequate experience and proper tools, it is not advisable. The successful installation necessitates the use of specialized equipment and the application of significant physical effort. Engaging the services of a skilled professional is a prudent measure to guarantee optimal safety and efficiency in the execution of the task.
What should I consider when selecting a driveway material?
When choosing a driveway material, there are several factors to take into account. These include the durability of the material, its cost, maintenance requirements, and aesthetic appeal. It is also important to consider the climate and weather conditions in your area, as certain materials may be better suited for harsher environments. Additionally, the slope and size of your driveway should be taken into consideration, as some materials may be better suited for larger or steeper driveways.
AS FEATURED ON:
AS FEATURED ON:

By: sparky

Asphalt driveways must be resealed every three years to prevent cracking.

By: nito

Gravel is typically the least expensive driveway option.

By: Deyan Georgiev

Quarries may sell gravel and crushed stone directly to customers.

By: Nicola_Del_Mutolo

Asphalt, the material used to pave roads, can also be used for driveways.

Macadam is usually the first step between a gravel and an asphalt driveway, and is generally a moderately inexpensive material.