What are the Advantages of Cedar Fence Posts?
Cedar fence posts have a number of advantages including durability and aesthetic appeal. Alternatives can include lumber like pressure treated pine, as well as concrete, engineered wood, or plastic posts. People interested in cedar fence posts can usually find them at a home supply store or lumber yard, and it is possible to order custom sizes for special jobs. Contractors who install fencing can also take charge of obtaining supplies, for people who don't want to make arrangements on their own.
Wood from cedar trees has been prized for lumber in a number of cultures for centuries, and with good reason. Aesthetically, the wood has a pleasing reddish to blond color, usually with natural variations like stripes and knots that may look visually interesting. Cedar also has a distinctive pleasant aroma, usually of less interest to people making fences than it is to people making furnishings and wood interior trim and finish.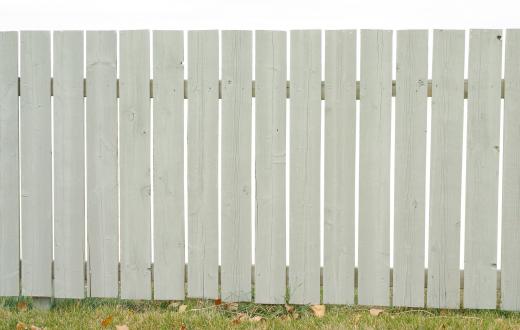 That distinctive aroma does more than smelling good; cedar contains a number of chemical compounds known to resist mold, rot, and mildew. For fence posts, this is important, as they come into contact with the ground and are critical structural supports. Untreated cedar fence posts are highly durable and will resist rot, even in very damp climates. They also repel insects, keeping termites and other unwanted insects away from the fence.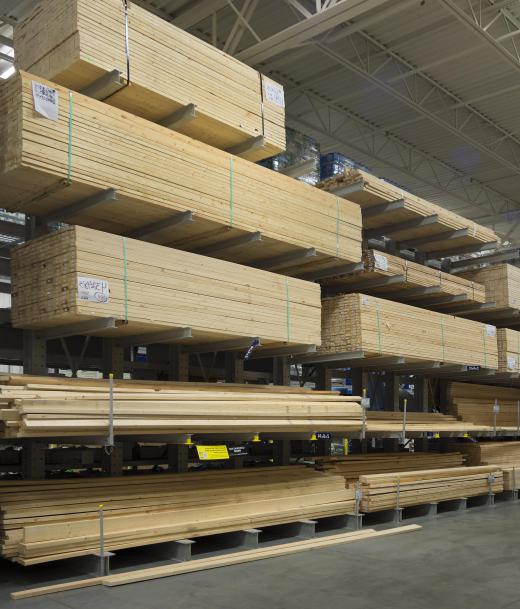 As cedar weathers with time, it naturally develops a silvery-gray color. It can also be treated or stained to resist weathering if people want to retain some of the original color. While it weathers, it generally holds its shape and size, rather than shrinking due to water loss and warping as it dries out. In fencing, fence posts that do not warp are less likely to pull the fence out of alignment, which could damage it and potentially allow people or animals to pass through.
Over time, cedar tends to crack naturally, although the cracks will be relatively small in the beginning. People who want to keep cedar fence posts in good condition can periodically stain or oil them in future years, using clear products designed to allow the color of the wood to show through. Keeping shrubs, plants, and trees cleared from the fenceline will also be helpful, as even cedar fence posts will eventually rot if it is kept in close, damp conditions.
When installing fenceposts, it is advisable to dig a deep hole and line the bottom with gravel or rock. This will allow water to drain away from the base of the post, preventing problems caused by sitting in standing water.
AS FEATURED ON:
AS FEATURED ON:

By: Johanna Goodyear

Cedar fence posts are very durable.

By: Christian Delbert

Wood from cedar trees has been prized for lumber in a number of cultures for centuries.