What are the Advantages of a Steel Ceiling Fan?
Steel ceiling fan styles are usually considered to be long lasting as well as elegant. A ceiling fan with a silver-colored steel body and blades often appears much more cooling than the wood or wood-like bladed fans which may give ceilings a dark, shadowy look. Also, unlike wooden types of ceiling fan styles, steel blades tend to coordinate well with contemporary decors. There are sizes, shapes and styles of steel ceiling fans to suit many different living spaces.
The more dramatic type of ceiling fan features black metal as well as silver-colored steel. This can be a style advantage to add color interest to ordinary white ceilings while mixing in with modern decors. The trim on this type of steel ceiling fan may be black on silver or vice versa. This kind of finish on ceiling fans can also create interest and texture. For example, brushed steel tends to have a sophisticated appeal, while shinier metal may create a bold, eye-catching style.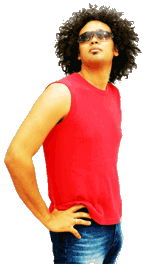 Another advantage of choosing a steel ceiling fan is that it's available in the full choice of three-, four- or five-bladed models. Metal ceiling fans that are sold only in three- or four-blade styles may be too noisy for bedrooms. A five-blade ceiling fan needs a stronger motor that may run quieter than a three- or four-blade version. Sizes of steel ceiling fans are proportionate to room sizes, which is another strong advantage of this product. A small, three-blade fan provides the most compact, simplistic modern look.
In coastal areas with a high salt content in the air, a ceiling fan made of marine grade stainless steel is an excellent advantage. Marine grades of steel are designed to resist discoloration and damage. Another distinct advantage of such a high-quality, weather-resistant steel ceiling fan is that it's ideal for outdoor living areas such as porches, patios and decks.
Ceiling fans made from steel have the advantage of being available in different shapes. The center section of a steel ceiling fan may be any shape although round tends to be the most popular. The style choices include a simple metal frame or layers of sculpted metal placed around a ceiling fan light. Varying blade shapes is another advantage of choosing a steel type of ceiling fan. There is a wide range of steel fan blade shapes available from wide, rounded petal-like blades to rectangular and gently tapered styles.
AS FEATURED ON:
AS FEATURED ON:

Man with hands on his hips