What are Tab Top Curtains?
Tab top curtains are simple panel curtains that are suspended from a rod or decorative pole by means of loops or tabs located at the top of the panels. The simple design of tab top curtains allows them to be used in a number of different room designs with equal effect. As with many window treatments, these curtains come in both lined and sheer versions.
While the basic design for tab top curtains is straightforward, it is possible to accentuate the panels with small touches. For example, decorative buttons may be sewn at the point where the tab meets the panel itself, providing the illusion of the tab being buttoned onto the panel. Other elements can be used in a similar manner, effectively tying the curtains into the general room design. The enhancements can provide the panels with a more casual look or make them appear a little more formal, depending on the look desired for the space.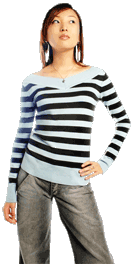 Even the bathroom can be given a new look with the use of curtains with tab tops. By running a second rod across the shower area, it is possible to make use of tab top panels to create a custom shower curtain. This approach makes it easy to hang a shower liner on the interior rod and thus prevent the outer panels from getting wet. Shorter tab top panels can be used on any windows that are included in the design of the bathroom.
It is possible to use tab tops for practical purposes in just about any room of the home. Lined curtains may be an ideal choice for rooms where privacy is desired, such as a bedroom. Sheer curtains are excellent options for dining rooms, kitchens, or dens where sliding glass doors are found along one wall. Insulated tab top curtains can help to lower heating and cooling bills, since they will effectively block heat or cold from entering from the outside.
Along with purchasing tab tops at many home stores, it is also possible to make tab top curtains with very little effort. All that is really required are simple curtain panels that do not have pleats or gathers of any kind, and the material to make the tabs. Once the tabs or loops are cut to size, they can be attached at equal points along the top of the panel. It is possible to recycle older curtain panels by adding tabs, or to create new curtains using sheeting or bolts of fabric purchased at a fabric store.
AS FEATURED ON:
AS FEATURED ON:

Woman with hand on her hip