What are Silicone Mixing Bowls?
Silicone mixing bowls are mixing bowls made from silicone. These bowls can be squeezed at the edges to form a pour spout. Silicone baking sheets and spatulas are popular with many cooks today and silicone mixing bowls are also becoming popular items to have in the kitchen.
Since you can use your thumb and fingers to manipulate the bowl to make a spout to pour foods, silicone mixing bowls are sometimes called pinch bowls. Usually sold in sets of three, silicone mixing bowls are flexible yet sturdy. The bottom portion of a silicone mixing bowl is usually more rigid than the rest of the bowl to allow for a steady base.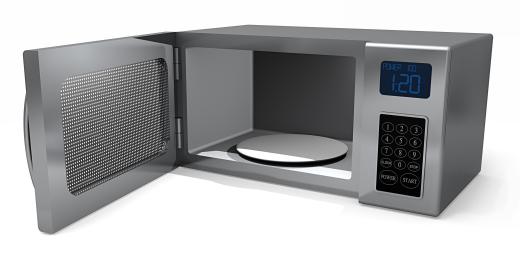 Sets of silicone mixing bowls include small, medium and large sizes. You can blend just about any foods and liquids in these bowls because most of them can withstand temperatures of 490 degrees Fahrenheit (254 degrees Celsius). This means that not only are they suitable for mixing hot foods together, they can go in the oven if needed. You can also place silicone bowls in the microwave oven, dishwasher and freezer.
The insides of silicone mixing bowls are smooth, but the outsides are textured to allow for a good grip. Being able to grasp the top edges of these bowls to form a narrow spout comes in handy when you're pouring ingredients into a food processor, blender or mixer. It saves the time and mess of having to either transfer the mixture into a measuring cup with a pour spout or scoop the mixture out with a ladle or spoon. Silicone mixing bowls work best for pouring out mixtures in a steady stream into narrow openings.
Most silicone mixing bowls are available in green, red, blue, dark gray and white. The bowls are almost always sold in sets and a few types come with lids. It is possible to buy a silicone mixing bowl separately, but the choice of sizes and colors may be limited. Some stainless steel mixing bowls have silicone bottoms. These bowls aren't flexible, but they help stop the bowls from moving around on the counter when you're stirring ingredients in them.
AS FEATURED ON:
AS FEATURED ON:

Silicone mixing bowls can go in the microwave.

By: Artistic Endeavor

Silicone baking sheets and spatulas are popular with many chefs today.

By: sevenk

Silicone kitchenware is heat resistant, yet soft and flexible.