Pillar candles are candles which are extremely wide, allowing them to be burned for an extended period of time, since they have more wax available to fuel the flame. There are a variety of ways to use pillar candles, and they come in an assortment of shapes and sizes. Most stores which stock candles carry pillar candles, along with accessories which are designed to accommodate them, and they can be very useful to keep around the house, in the event of a power outage or simply to dress up the table for entertaining.
The defining characteristic of the pillar candle is its width, which separates it from tapers and other, narrower candles. Pillar candles also tend to be fairly tall, and they are most commonly square or round. However, pillar candles can be cast in a variety of shapes, including custom shapes for special events.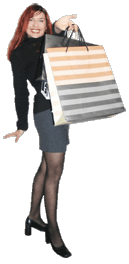 These candles can be burned in a number of ways. The use of a candleholder is highly recommended to catch wax, stabilize the candle, and reduce the risk of fire while the candle burns. Some people simply burn pillar candles on plates or trays, but there are also candle holders specifically designed for pillar candles. Some of these candle holders use deep bowls to firmly seat the candle, while others are flat, with spikes which are designed to impale the candle, holding it in place.
Like other candles, pillar candles can be made from a wide variety of wax types, from paraffin to soy, and they may be dyed or left plain. They are also available in scented and unscented versions to cater to individual tastes. Some companies sell their pillar candles loose, while others use packaging to contain the candles for sale; for people who are concerned about the environmental impacts of packaging, it is possible to find pillar candles with no packaging, or with easily recycled packaging.
In addition to being purchased in stores, pillar candles are also easy to make at home. Candle wax and wicks are available at many craft stores. To make a pillar candle, the wax is melted and poured into a mold, with the wick held firmly in place. Crafters can make their own pillar candle molds, purchase molds, or use various objects as molds to create unusual shapes and textures. Molds can also be lined with artifacts like dried flowers and leaves to add visual interest to the candle.
AS FEATURED ON:
AS FEATURED ON:

Woman shopping