Ginger jars are a porcelain container that was once used to store various food items, much as food canisters and containers are used today. The porcelain ginger jars originated in China, and received their name because when goods were exported out of the country they often did actually contain ginger. Even so, the ginger jar was not designed to strictly store ginger, as most people assume from the name. Today, these jars can be found throughout the world, but modern demands have changed how they are actually used in society.
China began producing porcelain pottery in the 10th century when they discovered that it had a much more appealing finish than clay. During the mid 19th century, these jars became a popular way for the Chinese people to export their products, giving the shipments a unique flair while supplying a needed item to other countries throughout the world. Many Oriental symbols and designs where incorporated into the making of these jars, but the majority of them contained an inscription meaning "health." Many colors and styles were made, but the majority of them contained large, open mouths that were covered by a very delicate lid. Since technology has advanced throughout the ages, ginger jars are now made from various materials in different countries, although the original versions were made strictly out of porcelain in China.
With the advent of food canisters and containers, ginger jars are seldom used for their designed purpose in today's modern world. They have become a decorative eye piece that can accent any room, and they are commonly used for storing items. Many people even use these jars to display flowers and decorative arrangements because of the wide mouth and unique look. The main use for them now is as a collectible showpiece displayed upon a wall or mantle.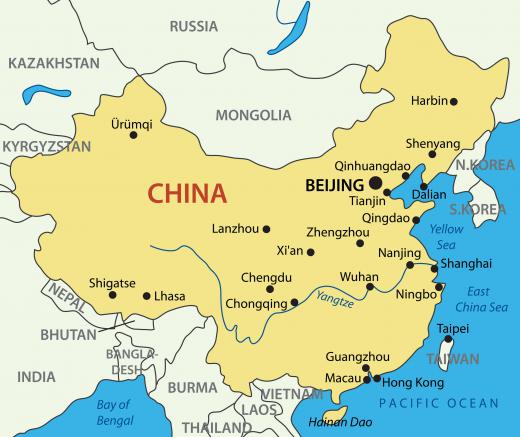 Basic ginger jars, while made and designed as a usable storage device, are now considered to be antiques that should only be displayed and never used for any practical purpose. The reason for this is that they are so fragile that they break easily, and they can only be washed carefully by hand. The original porcelain ginger jars are worth a substantial amount of money, and they can be found traded back and forth between collectors in every part of the world. The modern era, as with so many other items, has turned this once common storage device into a treasure that is sought after by many antique dealers and collectors.
AS FEATURED ON:
AS FEATURED ON:

By: tashka2000

Ginger was originally the main thing stored in ginger jars, but that has changed.

By: pavalena

Porcelain ginger jars originated in China.