What are Faucet Aerators?
Faucet aerators are devices that are used to conserve water and energy and to reduce the splashing of water from a faucet. A faucet aerator is usually attached to the end of a faucet. Many experts on water usage agree that the use of faucet aerators is one of the most inexpensive yet effective means of reducing water consumption and saving energy.
Faucet aerators are so named because they combine air with the water that flows out of the end of a faucet. A faucet aerator is usually a small mesh screen that is made of metal or plastic. As water flows through the mesh screen, the aerator divides the flow of water into many small streams; allowing air to combine with the water. The aeration of water and the division of water into small streams creates a more consistent flow of water, which reduces splashing.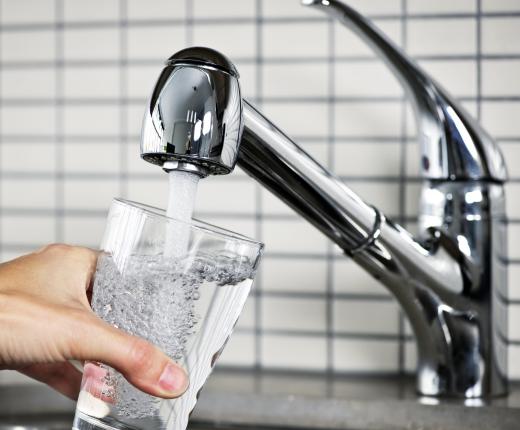 The mesh screen of a faucet aerator helps to conserve water by preventing a small amount of water from flowing out of the faucet. Unlike many low-flow devices that restrict the flow of water and reduce water pressure, a faucet aerator reduces the amount of water that is used while maintaining the feeling of adequate water pressure from a faucet. The aeration of the water is what enables the water pressure to feel normal to the user, even though less water is actually used.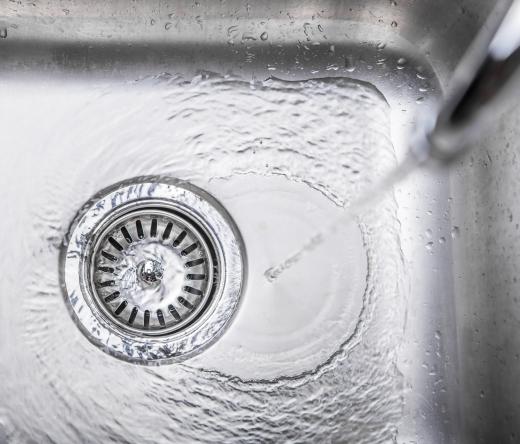 Faucet aerators help to conserve energy by reducing the level of hot water consumption. A hot water heater maintains the water in the water heater tank at a consistent temperature. As hot water is used, cold water replaces the used hot water. This new water must then be heated, using energy in the process. By reducing the amount of hot water that is used, an aerator enables a water heater to be used less frequently. This in turn saves energy and money as less water is heated and maintained at temperature.
While there are a variety of aerators on the market that are designed to fit the many types and sizes of faucets that are available, there are essentially two main types of faucet aerator designs. One design is a simple attachment that is installed to the end of a faucet and does not move. The second common design is a swivel style that allows the user to direct the flow of water in different directions. Faucet aerators can be found in most home improvement stores and installation is generally simple enough to complete as a do-it-yourself project.
AS FEATURED ON:
AS FEATURED ON:

By: Elenathewise

A single handle kitchen faucet with an aerator.

By: akulamatiau

A properly-installed faucet may help prevent water from being wasted.

By: sima

One type of aerator is installed at the end of a faucet.