Bifold doors are often used as alternatives to standard closet doors and sliding door systems. They are typically found in laundry rooms, walk-in closets and kitchen pass-throughs. Larger bifold door systems are used as room dividers, barn doors and airplane hangar doors. A typical bifold door is actually two panels connected by centralized hinges. Bifold doors are usually hung from overhead tracks and suspended by rollers or casters. The innermost door panel has a knob or a pull which allows the user to fold the door panels together. The folded door can then be pushed to the sides of the opening, allowing access to the entire area behind it. Similar sliding doors only allow part of the space to be accessed.
Bifold doors also eliminate the problem of supporting a large overhead door in a commercial garage or airplane hangar. These doors can be hung in a series, making them ideal as room dividers. The same tracking used for sliding door systems can also be incorporated into bifold doors. The design of a bifold door allows the panels to fold on themselves without changing the orientation of the suspended casters or rollers.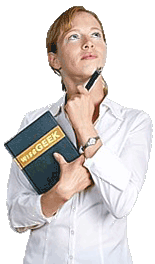 Bifold doors do have a few disadvantages and drawbacks, however. The tracks and casters receive some unusual stresses from the opening and closing procedures. The natural tendency is to pull the knobs of a door outward, as if it were on a side hinge. In the case of bifold doors, however, this adds stress to the track. Once the central hinges between the panels have started to fold, bifold doors should be pushed to the sides in a linear direction. Excessive pulling or pushing can cause the track to bend or the casters to slip out.
Some home designers will use a sliding door system which allows the individual panels to disappear completely into the walls. This is called a pocket door system. Pocket doors do eliminate the problem of total access to the area behind the door, but are generally much more expensive to install and are not always practical in small spaces. These types of systems are often seen in hotel ballrooms and other places where they place a high value on flexibility and aesthetics. Bifold doors allow nearly as much access as pocket doors and can actually be installed by the homeowner himself.
AS FEATURED ON:
AS FEATURED ON:

Woman holding a book