Bedding plants are showy plants which are grown in containers and greenhouses and designed to be transplanted when they are mature. Gardeners use bedding plants to create a display of flowers or foliage quickly. Some gardeners like to grow their own bedding plants, while others purchase them from nurseries when they have need for colorful, interesting plants. Typically, displays of bedding plants start appearing in the spring, and nurseries will sell them into the summer months.
Annuals are commonly used as bedding plants, but it's also perfectly acceptable to use perennials or biennials for a longer lasting display. The plants are generally chosen because they have showy flowers or foliage. The term "bedding" comes from the fact that these plants are often arranged in flower beds, but bedding plants can also be grown in hanging containers, ornamental pots, and window boxes just as easily.
Marigolds, sweet William, petunias, primroses, snapdragons, salvias, pansies, violets, cyclamen, chrysanthemums, sage, lantana, alyssum, strawberries, and many others can be used as bedding plants. Gardeners can array these plants in an assortment of ways, and by pinching flowers back as they grow old, a gardener can often keep them in bloom for weeks or months, while maintaining a neat appearance in the process.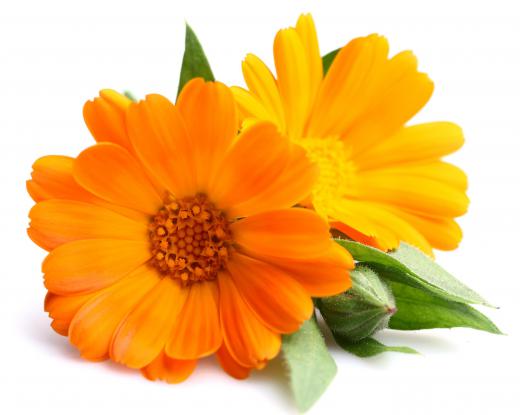 Growing bedding plants from seed is often very easy, with the assistance of a greenhouse to start seedlings. Seeds are readily available from nurseries and garden supply stores, along with containers for growing starts. Once the last chance of frost is over, the plants can be established in the locations where the gardener wishes to grow them. Gardeners who want some color in the winter can establish winter bedding plants such as flowering kale, primulas, and ornamental cabbage in the fall, giving the plants a chance to adjust to cooler temperatures so that they will grow in the winter.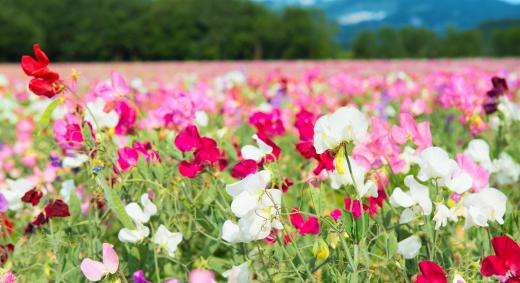 One of the nice things about bedding plants is that they are not designed to be permanent additions to the garden, which means that the look and feel of a garden can be changed radically every year or every other season. Mature ornamental plants can also greatly enliven a home or garden, and only a few hours of work is required to prepare the soil and set the plants out. Gardeners can also experiment with things like planting colorful plants in fanciful patterns, or playing with color to make the garden more visually interesting and engaging.
AS FEATURED ON:
AS FEATURED ON:

By: sbgoodwin

Petunias look great in flower beds, hanging baskets, or containers.

By: Dionisvera

Marigolds can be used as bedding plants.

By: Ivonne Wierink

Gardeners use bedding plants to create a display of flowers or foliage quickly.

By: Jita

Sage can be used as a bedding plant.