How Do I Remove Calcium Deposits?
You can remove calcium deposits by using cleaning products available at most grocery or other retail stores. These products may have sequestrants, substances that deactivate minerals, in them. If you don't want to use this type of cleaning product, you can also use bleach to clean off stains. Distilled white vinegar can remove calcium as well, and it's especially useful for cleaning coffee pots and pipes.
To remove calcium deposits from a faucet using vinegar, soak a washrag in vinegar and tie it around the faucet. This can also work if the vinegar is placed in a plastic bag and the bag is tied around the faucet. After a few hours, the bag or rag can be removed. If there are any deposits remaining, they can be removed with a toothbrush. Pouring vinegar down a drain, following it with baking soda, and then rinsing thoroughly with water can also remove calcium in the pipes.
Vinegar and water can be placed into a tea kettle and allowed to sit overnight. You can also pour pure vinegar in the kettle, boil it for a few minutes, and then rinse it thoroughly once it has cooled. Vinegar can also be used to remove calcium deposits from coffee makers by pouring it into the water reservoir, allowing the coffee maker to brew, and then repeating the cycle with plain water at least twice to rinse the vinegar from the internal workings.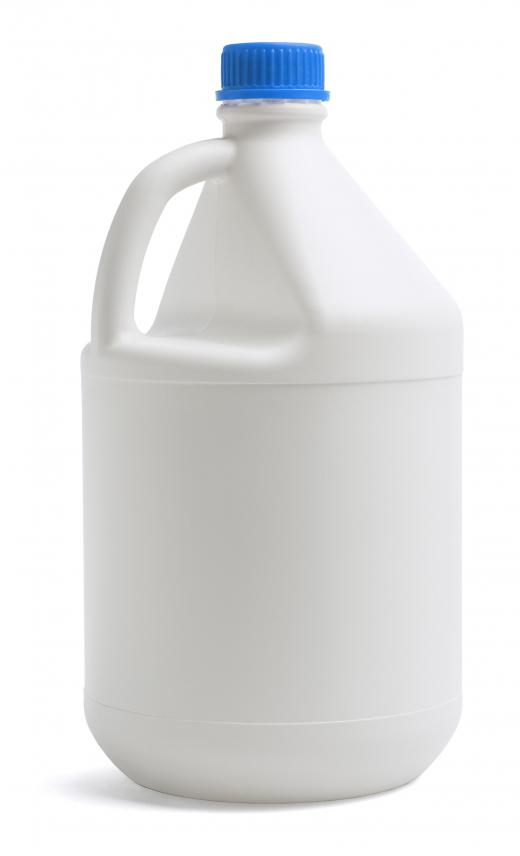 Lemon juice can also be used in place of vinegar. You may also use bleach to remove some stains, but if you do, it's important to rinse it off quickly so that it does not harm surfaces. For those stains that will not respond to vinegar, it's often best to use a cleaner from the store. These cleaners often have some sort of acid in them that allow them to eat through the calcium deposits. Phosphoric acid, for example, is used in some products that remove hard water stains.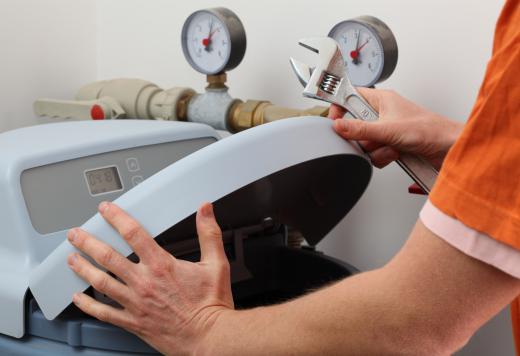 Remember that, even after you've removed the mineral deposits, they are likely to return. Calcium deposits are caused by high amounts of minerals in tap water, which remain on surfaces after the water evaporates. These stains should be removed quickly because the longer the minerals sit, the more they can penetrate into the surface, and the harder they can be to remove. Some people may find that a water softener can help to prevent the initial buildup of calcium stains.
Frequently Asked Questions
What exactly are calcium deposits, and why are they a problem?
Calcium deposits are mineral buildups that form in pipes, fixtures, and other surfaces as a result of mineral accumulation, such as calcium. These deposits can corrode pipes and fittings and are unsightly. To avoid further damage, it is critical to remove them as quickly as possible.

How can I tell if I have calcium deposits?
Calcium deposits are often difficult to remove with a fingernail and show as whitish or yellowish accumulation on surfaces. A home water test kit can also be used to look for calcium deposits.
What are the most efficient calcium deposit removal methods?
The most successful calcium deposit removal methods involve the use of acidic solutions such as vinegar or lemon juice. These solutions should be applied to the affected region and let to sit for a few minutes before scrubbing with a gentle brush or cloth. To remove obstinate deposits, a pumice stone can also be utilized.
Are there calcium deposit removal products available?
Yes, there are products created specifically to eliminate calcium deposits. These products often contain a combination of acids that dissolve calcium deposits, such as phosphoric acid or hydrochloric acid. When using these products, it is critical to carefully follow the instructions on the product label.
What can I do to avoid the formation of calcium deposits?
Regularly cleansing your water heater can help avoid the collection of mineral deposits. Using a water softener can also lower the quantity of minerals in your water, preventing the formation of calcium deposits.
AS FEATURED ON:
AS FEATURED ON:

By: AA+W

Calcium deposits come from high amounts of minerals in tap water.

By: design56

Bleach is one kind of cleaner that can be used to remove calcium deposits.

By: Photographee.eu

A water softener can help prevent the buildup of calcium stains.

By: hsagencia

Vinegar may be used to remove calcium deposits.

By: Orlando Bellini

Pouring vinegar down a drain, and then baking soda, can remove calcium deposits.