There are several methods that can be used to kill snails. They can be picked off by hand or lured away from plants with household items such as food and beer. When allowed to thrive, natural predators such as beetles and caterpillars can help control a snail population. There are also commercial organic poisons which can be used to kill snails.
A direct way to kill snails is to remove them from the garden by hand and then drown them in a container of soapy water. The use of tongs or chopsticks can be an effective method for avoiding slime on the fingers and palms. Pouring white vinegar on the hands and rinsing them with water can also remove snail slime.
One of the most effective natural ways to kill snails is to attract them with food and then dispose of them all at once. A pile of cabbage leaves, citrus fruit, or vegetable rinds on a flat board should lure snails to feed. Placing dried pet food, such as for dogs or cats, under a disposable pie tin with an opening in the side can also attract snails. Snails can be both lured and killed by coffee grounds, which cause them to have a heart attack.
Yeast traps may be useful for particularly troublesome snail problems. The body of the trap is a jar, sunk into the ground up to the top. Snails can then be lured into the trap with either beer, baking yeast and honey, or sugar mixed together in water.
Creating an inhospitable environment can also kill snails. Regular soil cultivation helps to kill both hibernating snails and their eggs. Gravel, oak bark chips, and cedar all dehydrate and irritate snails. Some natural snail predators to encourage include birds, beetles, and caterpillars. Domestic pets such as dogs and cats may also kill snails for sport.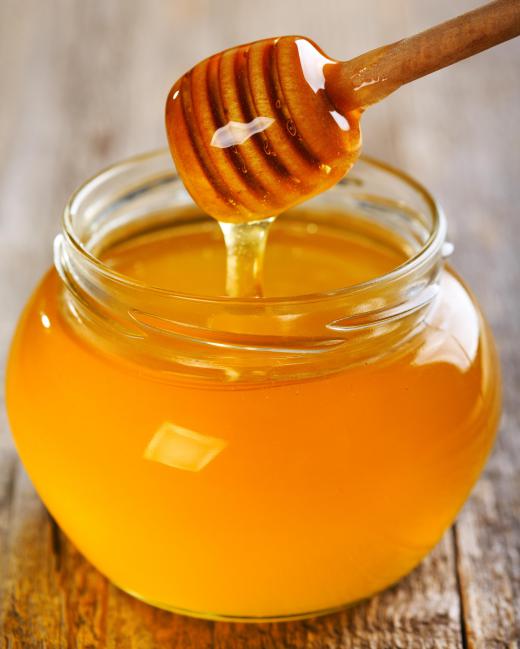 Organic poison made from iron phosphate can kill snails without harming humans and pets. As it is not water soluble, it remains effective in wet conditions, where snails may be most prevalent. It is applied via pellets, which are spread around the soil.
Once all snails have been removed, several steps can be taken to avoid their return. Removing snail habitat by keep the garden clear of any decaying matter makes it more difficult for them to thrive. Installing copper stripping or laying pennies around beds and plants can repel snails. Dryer lint, wood ashes, or lines of powdered ginger can also be effective snail barriers.
AS FEATURED ON:
AS FEATURED ON:

By: Dionisvera

Oak bark can dehydrate and irritate snails.

By: Sascha Burkard

Placing copper pennies around plant beds may help repel snails.

By: Nitr

Honey can be used to lure snails into a yeast trap.

By: cook_inspire

Powdered ginger can be used as a snail barrier.

By: JohanSwanepoel

Removing decaying matter from a garden can deter snail infestations.