How do I Dry out Attic Moisture?
Attic moisture can be caused by a variety of sources, including roof leaks and unsealed penetrations in exterior walls. One of the primary causes of attic moisture is an unsealed opening between the attic and the rest of the home, though poor ventilation can also lead to moisture issues. To dry out a moist attic, be sure to properly ventilate and insulate the space. If necessary, use a dehumidifier.
Left untreated, attic moisture contributes to mold and bacteria growth in the home. These conditions can compromise the health of occupants. Unresolved moisture concerns also causes wood and other building components to rot, which compromises the structural integrity of the home.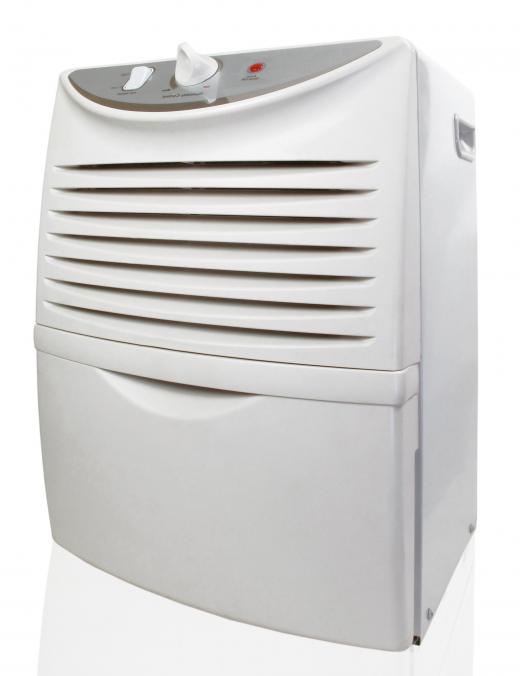 To spot attic moisture, look for visible signs of a problem, including wet or moldy insulation. You can also check for condensation on the windows, or a mildew-like odor within the space. Open the windows at the first sign of moisture, and use fans to help speed drying. Throw away any insulation or other materials that are wet or show signs of mildew, but be sure to replace them immediately. A dehumidifier can also help remove moisture from the attic fairly quickly.
Once you've dried out the attic, it's critical to take steps to keep moisture problems from occurring in the future. First, look for any leaks in your roof or exterior walls where water may be entering the home. Repair the roof as needed, or hire a contractor to help. Seal around windows and any wall penetrations using caulk to keep water out.
Next, seal the attic floor to keep excess humidity from entering through the home. Lift all insulation off the floor to check for cracks or gaps underneath. Seal any openings you find with caulk or mastic. Add a gasket around the attic door or stairs, and use pipe seal to close off openings around mechanical or plumbing penetrations.
Exhaust fans from the kitchen and bathroom can also be a source of attic moisture, particularly if these fans exhaust air into the attic. If you find your exhaust ducts terminate in the attic, extend the ducts so that the fans send air outdoors instead. Tie into existing exhaust vents if possible, and only add new exhaust grills as needed.
Finally, add ventilation to your attic so fresh air from outdoors can enter and help you achieve more balanced humidity levels. While ventilation designs vary based on home design, try adding vents along your soffits to draw fresh air in. Install additional vents higher along the roof ridge so hot air and exhaust are more likely to exit.
AS FEATURED ON:
AS FEATURED ON:

By: Kellis

A dehumidifier may be used to reduce moisture in the air.

By: mimadeo

Moisture can enter an attic via poorly sealed windows.

By: johny87

Toxic mold flourishes on any organic material, such as wood and fabrics.

By: Monkey Business

Roof mastic is used to seal a roof so water cannot penetrate.

By: Mushy

Attic moisture that goes untreated can lead to mold.

By: itardiusz

Failure to dry out moisture can result in sinus issues.