How do I Choose the Best HEPA Room Filter?
A high efficiency particulate air (HEPA) room filter unit can help clean the air and do so at a very affordable cost. As more consumers have become aware of dangerous indoor air pollutants, HEPA room filters have become more popular. As an air purifier, a HEPA room filter is considered by many to be the best option for a home or an office. To choose the best HEPA room filter, the primary thing that you will need to consider is the size of the room, because filter performance is directly related to the amount of space that the air purifier is expected to handle.
Every HEPA room filter is rated to exchange the air within a certain amount of time for a certain amount of space. This is why it is important for you to measure the square feet or meters and the cubic feet or meters of the room in which you will put the HEPA filter. There are many models on the market, and they will all specify their maximum capacity in terms of air exchange.
Be sure that you purchase only a unit that is rated for the size of the room in which the unit will be placed — or smaller. Installing a unit that is far more powerful than what the room size requires will result in the filtration media needing to be replaced more often than should be necessary. This could greatly increase the expenses that you incur.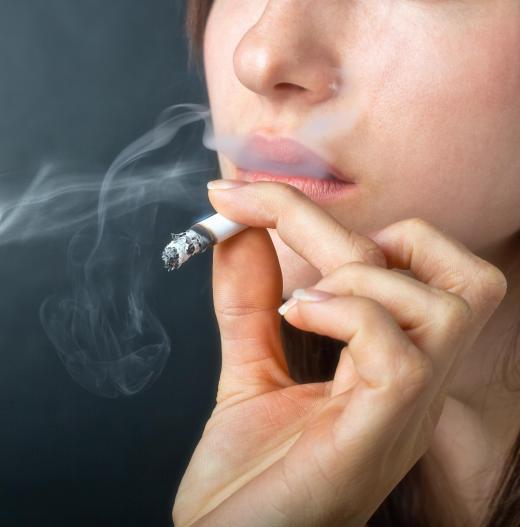 It is also important that you verify the quality of the HEPA room filter before you buy it. In order to be a certified HEPA room filter, the unit must be able to capture at least 99.7 percent of all particles that are 0.3 microns or larger in size. Particles that are less than 10 microns in size cannot be seen by the naked eye, so these particles are extremely small. A certified HEPA filter will catch particles such as mold spores, tobacco smoke, the vast majority of air-borne viruses and virtually all odor-causing materials.
AS FEATURED ON:
AS FEATURED ON:

By: pengyou92

Many labs utilize HEPA room filters to aid with removal of noxious fumes.

By: Artem Furman

A HEPA filter can help reduce cigarette smoke in a room.

By: sushaaa

HEPA filters can remove allergens like dander from the air.