How do I Choose the Best Exterior Security Door?
An exterior security door protects your home and family from robberies and break-ins. These doors feature strength and durability to resist most burglary tools, as well as physical force from someone kicking in the door. When choosing an exterior security door, consider not only the construction of the door itself, but also the frame and hardware you'll use to secure the opening.
The most effective exterior security door materials are steel or fiberglass. Wood doors tend to be easier to damage or penetrate, and may splinter if a thief decides to kick in the door. Steel doors can't be cut using basic burglary tools, and are much more difficult to penetrate. If you want the look of wood with the security and protection of steel, look for a security door made from fiberglass or a similar composite material.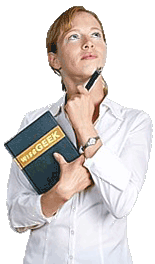 No matter which type of exterior security door you choose, make sure that glass windows or panels don't compromise your security. Glass panels within a door should not be close enough to locks or other hardware to allow an intruder to gain access. A thief could simply smash the glass and reach in to unlock the door if the glass is poorly located. Look for doors with strategically-placed windows, or choose doors with no glass.
Your exterior security door should come with special security hinges that help deter thieves. These hinges feature a non-removable pin that prevents the burglar from tapping the hinge pin out and removing the door from the opening. Make sure the door has a deadbolt lock, not just a standard latchbolt. Latches make it easier to kick in a door, while deadbolts offer a higher level of security.
Enhance your security with a matching frame for your new door. Many exterior security doors come with special frames that feature metal plates or other devices that prevent tampering or break-ins. By choosing a door with a matching frame, you'll enjoy better security as well as an easier installation process in many instances.
Steel security doors offer an extra layer of protection for those who are unable to replace the entire door opening. These security doors consist of iron or steel bars that fit within your existing door frame and prevent intruders from reaching for main entry door. To choose a steel security door, look for models with thick, heavy-duty metal bars placed close together. The door should feature a deadbolt style lock for maximum protection.
AS FEATURED ON:
AS FEATURED ON:

Woman holding a book