How do I Choose the Best Curtain Room Dividers?
The best curtain room dividers for your home are the ones that will transform your living space both attractively and practically. Before choosing a curtain room divider, you should determine how much privacy you want to create, as this will guide you in selecting material of the appropriate thickness. It's a good idea to research all your options before deciding on particular curtain room dividers.
For instance, a curtain room divider doesn't have to be softly pleated fabric folds hung from hardware on the ceiling to open and close it. While this look is certainly a viable option in many cases, it can also have a hospital or recreational vehicle (RV) kind of feeling to it. If you are considering this type of curtain room dividers in your home, it's usually best to choose a sheer or semi-sheer fabric rather than a thick cloth. Since these curtain dividers hang from the ceiling to the floor, opaque material will block out the light which may make the room appear small and dark. Softly gathered semi-sheer or sheer curtains to divide your living space will still allow light as well as give at least a partial view of other living areas which may help add the illusion of spaciousness.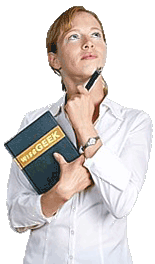 A wooden or metal frame design with sheer gathered fabric inside can add both drama and a spacious, sophisticated look to your home. The smallest and oldest of these curtain room dividers are the three sectioned, rectangular folding screens. The more modern versions often have only two sections, but each one may be larger than the entire older style. The only drawback to this large, hinged curtain-filled frame room dividers could be the cost, as you may have to get them custom made. Usually, the frame is either made of dark wood or silver-colored metal, while the gathered, sheer curtains inside may be white or off-white fabric or lace.
Freestanding, single-curtain panels that stand together in rows and each contain part of a full graphic design are another modern option for dividing a large room into separate spaces. These types of curtain room dividers are typically stretched, screen-printed or hand-painted cloth that aren't accented with frames, but rather feature wooden or metal feet. If you choose this type of curtain room divider, it can give you the chance to express your artistic side, as well as personalize, your living space.
AS FEATURED ON:
AS FEATURED ON:

Woman holding a book