How Do I Choose the Best Bed Tent?
A bed tent can serve a variety of purposes, including creating a sense of privacy in a room or creating protection if you want to sleep outdoors. They can make a colorful decoration, particularly the ones made for a young child's bed, as well as a fun playtime experience. A good bed tent will fit your bed appropriately and meet your needs in terms of appearance and durability; a colorful bed tent that makes a nice cover for an adult's bed might not be strong enough to endure a child's rougher treatment.
Unlike canopies made for beds, bed tents are more rigid and cover a bed just as a normal tent would. Most bed tents are made to fit a twin-sized bed, although tents are available that will fit larger beds, such as a queen-sized bed. The choices, however, are not as varied as they are for smaller bends, as most tents are made for smaller children.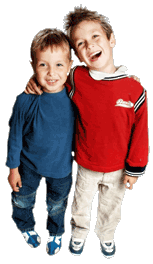 Bed tents come made from a variety of materials, including plastic, nylon, canvas and cloth. If you have a younger child, choosing a material that is easily washable or won't get dirty easily is desirable. It should also be made so that it is easily opened and any zippers or buttons won't get easily stuck. If you are using the bed tent for camping, it is often best to get a tent made of nylon or canvas, or that is water-proofed.
Optimally, the bed tent should fit around the edges of the bed so it stays securely attached, although if the tent fits too tightly on top of the bed, you might not be able to place a sheet between the tent and the bed. If the tent closes completely, having window flaps can help keep the tent aerated and make it easy to check on small children without having to open a zipper or button. Ensure it has the appropriate amount of height as well, particularly it used for adults or larger children.
Bed tents are available primarily in stores that cater to children, such as toy stores, but many larger retails stores sell them as well, particularly stores that specialize in selling bedding or housewares. Many bed tents are available online as well, although you should be sure that the design and size are right before purchasing them. What looks good on the Internet, might not look the same when it is on you or your child's bed.
AS FEATURED ON:
AS FEATURED ON:

Two young boys