How can I Plan a Treasure Hunt?
To begin planning a treasure hunt, make a list of items that the participants need to find. You can come up with a theme and select items that correspond with that theme, or you can select random items.
Next, come up with a list of ground rules, such as forbidding contestants to purchase items from a nearby store. Include boundaries. Make it clear whether players may ask neighbors or people on the street for items for the treasure hunt or whether they can only use found items. Children must have adult supervision for a treasure hunt that goes outside of their everyday boundaries, especially if they are going to interact with other people.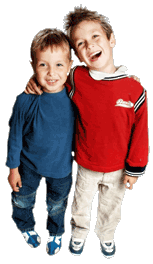 Decide whether you want participants to compete as individuals or teams. It is best to choose teams if children are participating in the treasure hunt, so they can stick together. You may decide to select captains and let them choose their team members. Children's teams should have adult team leaders. Hand out the lists, giving one to each player or each team captain. With each list, provide a pen or a pencil to mark items off the list as they are obtained.
Inform contestants or team leaders whether they need to check in after locating each item or after all the items on the list have been found. If you choose the latter, set a time limit by which all teams or contestants must return to the point of origin. If no person or group has collected all of the items on the list by the end of the time limit, the individual or team with the most items wins the treasure hunt.
If you prefer a different format for your treasure hunt, create a treasure map with plenty of clues that will lead participants to a specific location. Whichever person or team arrives at the location first, collects the treasure and returns to the starting point, wins. The treasure can be a wrapped package, which may only be opened upon reaching the starting point. The winners get to keep the contents of the treasure.
AS FEATURED ON:
AS FEATURED ON:

Two young boys