How can I Lower my Electric Bill?
Energy bills can get extremely high, especially in large houses with multiple residents. There are a number of ways to reduce the amount of your electric bill, ranging from negotiating a lower rate for your energy from your electricity provider to purchasing energy efficient appliances. Depending on how much time and money you invest, you can generate a substantially lower electric bill for yourself, and even a few simple measures can reduce the amount of the bill by up to 30%. A lower bill also represents savings for the environment as well, since it indicates that you are using less energy, as a general rule.
Pay Less for Electricity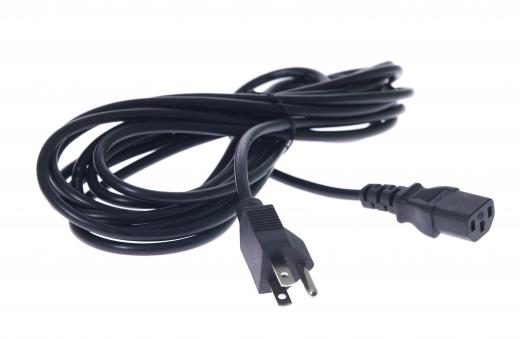 To achieve a lower electric bill, start by finding out how much you pay for energy. Most utility companies start subscribers off at a base rate that can sometimes be very high. If you don't make much money, you may qualify for low-income subsidies, so you should ask your electric company about how to apply for them. You may also want to consider joining a time-of-use meter program, if available, which offers different energy rates depending on what time of day the power is used, with a substantial savings in off-peak hours. If you are disabled and you rely on life support equipment or need a very controlled temperature, you may qualify for monthly energy rebates.
Use Less Electricity
After you have established that you have the best energy rate possible, you can get a lower electric bill by changing the way you use the energy. Start by turning off lights you do not use; while this savings is small, it can add up in the long run. Using compact fluorescent bulbs can also help to lower your electric bill, since they use less energy. You may also want to consider timers or motion sensors for things like exterior lights.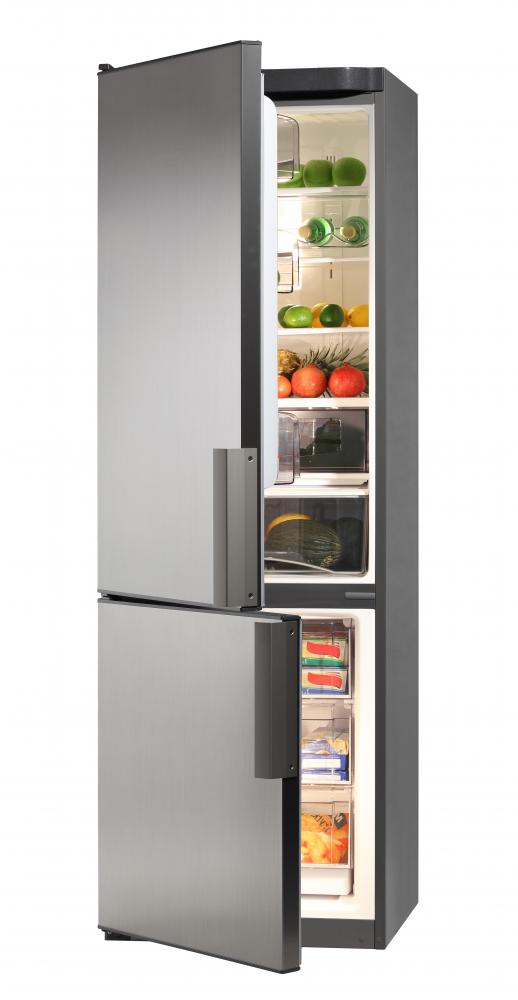 Look for ways to avoid using appliances that use a lot of energy. Try hanging clothing on a clothesline in good weather rather than using a dryer, for example. Run your dishwasher only when it's full, and skip the heated dry function; open it to allow the dishes to air dry. If you have an old refrigerator or freezer in the basement or garage that you don't use regularly, unplug it — and remove the door for safety.
Putting your water heater on a timer can also lower your electric bill dramatically. Many experts recommend setting the temperature to 120°F (49°C) to save money and prevent the water from scalding; this temperature may not be hot enough for dishwashers, however, so you may want to consider a dishwasher with a booster heater. In addition, make sure that your water heater is the right size; you're wasting money if you're heating a lot of water that you won't use.
Reduce the Need for Heating and Cooling
Running your heater and air conditioner frequently uses a lot of electricity, so look for ways to reduce your dependence. In the winter, open your drapes or curtains to let the sun help warm your house; keep the curtains closed when the sun is down to help with insulation. During the summer, keep your curtains closed during the hottest part of the day so the sun can't shine in. Open your windows for ventilation in the summer as much as possible, rather than using air conditioning. Use a fan for air circulation in winter and summer to maintain temperatures without using forced heating and cooling systems.
Keep the thermostat as cool as you comfortably can during the winter. You should also acquire a programmable thermostat, if you don't already have one, and set the temperature lower at night. Not only will this lower your electric bill, it will also help you sleep, since cooler temperatures promote healthy sleep. Close off rooms you do not use frequently as well, rather than trying to keep them at the same temperature as the rest of the house.
Keep Appliances Clean
Dirty coils and filters cannot work as efficiently, so clean them regularly. Check the air filters in your home heating and cooling system, and replace or clean them if needed. Clean out the lint trap in your dryer after every load; not only does a dirty lint trap make your dryer work harder, it's also a fire hazard. The condenser coils on a refrigerator or freezer should be cleaned several times a year to help the appliance work at its best.
Switch to Energy Efficient Appliances
More energy efficient appliances will also lower your electric bill. You may not want to replace all of your appliances at once, but as they wear out, look for appliances with recommendations from organizations like Energy Star. High efficiency washers and dryers can save you a great deal of money, as can refrigerators and hot water heaters that are designed to use less energy. As a general rule, gas is cheaper than electricity for heating and stoves, and you may want to consider switching to gas for these appliances if possible. You can also get a lower electric bill by installing solar panels, along with a passive solar water heating system.
Unplug
"Vampire" electronics, like computers and cell phone chargers, continue to draw power even when turned off, so unplug them. Many modern electronics operate in "sleep" mode when turned off; this is a low power setting that allows the device to turn on and be used quickly. Unplugging these devices eliminates this unneeded power drain. You may want to plug such devices into a single power strip, which can then be turned off or unplugged, making disconnecting multiple electronics easier. Some power strips also continue to draw power when turned off, but it's still easier to pull out the single plug of the power strip rather than each individual device.
Make Your Home More Energy Efficient
If you want to keep the cost of electricity even lower, consider investing in your house itself. Many energy companies offer free energy audits, in which an employee will inspect your house and make recommendations. These recommendations commonly include installing fresh weatherstripping around doors and windows and adding insulation. Although you may pay out a sizable chunk of cash retrofitting your home, it will show in a lower electric bill. In some cases, an energy company may even help you pay for energy efficiency measures; other improvements may qualify for a tax credit.


By: Olivier

You can lower your electric bill by making sure that the lights are turned off in unoccupied rooms.

By: robootb

Unplugging electronics that you are not using can lower your electric bill.

By: Bill Bradford

A programmable thermostat can reduce energy consumption.

By: Piotr Pawinski

Using energy efficient appliances — and making sure that they are well maintained — can help reduce utility bills.

By: DenisNata

Switching to a more energy efficient light bulb may decrease energy consumption.

By: anderm

"Vampire electronics," such as cells phones, should be unplugged.

By: Aania

Using solar power is one way to save money on an electric bill.

By: Janis Smits

Using a clothesline rather than a dryer can help lower an electric bill.

By: digitex

Removing lint from the trap in the dryer helps the machine to operate more efficiently.

By: Alvin Teo

Turning off lights in empty rooms is just one small step that can be taken to help lower the electric bill.

By: Le Do

Switching out aging appliances for newer, energy-efficient models helps reduce energy usage.

By: auremar

Paying attention to which appliances pull the most electricity is key in reducing your power bill.

By: Odua Images

Energy efficient refrigerators keep cool air in as long as possible and cool the air more efficiently.

By: Mario Lopes

If gas service is available, consider switching to gas for ovens and other appliances that are used frequently.