How can I Eliminate Dust from my Home?
It often seems that we've no sooner finished cleaning dust from our homes when it starts to settle once again. No one wants a house full of dust. In addition to being unsightly, it also contributes to uncomfortable situations such as asthma and allergies.
So, what are the best ways to remove it from your home?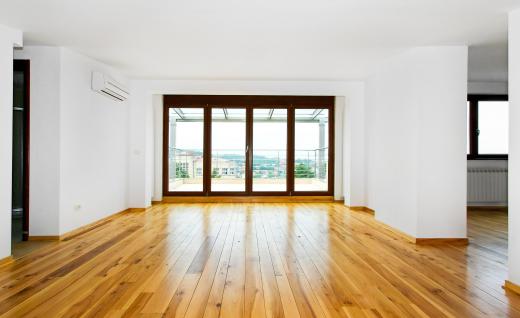 If you'd like your house as dust free as possible, simple surface cleaning isn't going to do the trick. Dust doesn't only rest on visible surfaces. It embeds itself in fibers and and builds up into bunnies under the bed. Your job is to identify all the places it hides in your home and deal with them accordingly.
Carpets are a breeding ground for dust and other allergens. One of the best ways to cut down on dirt and other pollutants in your home is to remove carpeting. Area rugs are better, but they, too, harbor dust. If this is not an option, carpets and rugs must be vacuumed regularly — at least once a week, more often if you have that kind of time. Cleaning the carpet regularly will also help.
Keep in mind that knick-knacks, candles, books, or anything sitting on a shelf or table on a regular basis will attract dust. Consider whether these items are necessary to keep on display.
Even rooms without carpeting accumulate dust on the ground. One place that can't be overlooked is under furniture. If you look under your bed, you'll probably notice a dust bunny or two. Consider this to be the situation under every piece of furniture in your home. These areas need to be cleaned regularly. Use the hose and other attachments on your vacuum to make it easier to get into these areas.
An air filter or purifier will help to remove airborne dust particles from the air. There are models in all sizes and price ranges so you should have no problem finding one that best suits your situation.
When cleaning surfaces such as table tops and shelves, try wearing gloves instead of using a cloth or rag. This will keep fingerprints off the surface and enable you to get into crevices a little easier. If you spray furniture polish on gloves or a cloth, it will enable you to clean more easily. A dryer sheet makes a wonderful dust cloth, using one will not only pick up dust, it will eliminate static making it harder for particles to adhere to the surface.
There are places you wouldn't think of that should be vacuumed regularly. Stoves and refrigerators should be moved out and cleaned behind. Use the hose attachment to vacuum the appliances themselves and remove all the dust from vents and coils. These vents and ducts need to be cleaned on a regular basis. A shop vac is great for this task.
Don't forget ceilings, especially the corners. They're hard to reach but a mop or broom will help. A cloth sprayed with furniture polish or dryer sheet draped over a broom will also help to remove dust from these high areas. Lights, lamps and chandeliers are all also magnets for dust, so don't overlook these in your cleaning ritual.
AS FEATURED ON:
AS FEATURED ON:

By: Tatty

Having a hardwood floor can help prevent dust accumulation.

An air filter can remove airborne dust particles.

By: fotoedgaras

Area rugs, which can harbor dust.

By: Michael Pettigrew

Dead skin cells from animals can create dust in a home.

By: Glenda Powers

Regular cleaning can keep a home's dust level low.

By: Supertrooper

Carpets and rugs should be vacuumed regularly.

By: Brooke Becker

A lint roller might be useful in removing dust and particles from furniture.