What is an Extra Long Twin Bed?
An extra long twin bed is an oversized bed designed for taller teens. These beds may be purchased in stores or online, but they can be more difficult to find than standard twin beds. Elongated twin beds are most often found in college dorms.
A standard twin bed, or single bed, is designed for one person. They are 39 inches (100 cm) wide and 75 inches (190 cm) long. These types of beds are popular for kids, and are often found in day beds and trundle beds as well. Bedding is easy to find for a standard twin bed.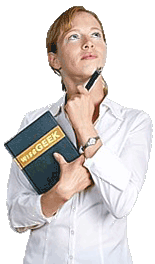 An extra long twin bed is very common in college dorm rooms. These mattresses are the same width as a standard twin bed, but they are five inches (about 13 cm) longer. These beds are easy to fit in a small dorm room because they are still narrow and easier to make, but the extra length helps to accommodate tall teens and adults more comfortably.
It can be more difficult to find bedding for an extra long twin bed. In stores, these extra long sheets are easier to find at the end of the summer, during back to school sales. You can also find sheets for this type of bed online.
Some suggest using an extra long twin bed in a guest room. If you purchase two, you can push them together and create a king-size bed. Keep in mind that if you do buy an extra long mattress, you will need a new bed frame to go with it. Most mattress stores will include a new frame for little or no cost with the purchase of a new mattress and box spring.
If an extra long twin bed is not what you are looking for, there are many other mattress sizes available. A double bed, also known as a full, is another popular choice for a guest bedroom or a small apartment. These are 54 inches by 75 inches (137 cm by 190 cm). Some couples find them uncomfortable and too small for two people.
The most popular sizes for couples are queen and king size beds. Queen beds are 60 inches by 80 inches (152 cm by 203 cm). Standard king size beds are the widest available at 76 inches by 80 inches (193 cm by 203 cm), and the longest beds available, California kings, are 72 inches by 84 inches (182 cm by 213 cm).
To find out how much space each person will have in the bed, simply divide the width by two. For example, in a double bed, each person will have 27 inches (68.5 cm) while in a standard king size bed, each person will have 38 inches (96.5 cm). Some people are just fine sleeping close, while others need more space. If you can fit a queen or king size bed in your home, most people are happiest with those sizes. For these larger beds, you will also need to buy larger pillows.
AS FEATURED ON:
AS FEATURED ON:

Woman holding a book