A Fenton vase is a vase which was manufactured by the Fenton Art Glass Company, a U.S.-based manufacturer of handmade glass which was founded in 1905 in Ohio. Made from clear or colored glass, a Fenton vase can have many hues. The vase can be adorned with Fenton's signature hand-painted gold or floral accents and may have a smooth or patterned finish. Fenton vases also come in a variety of shapes and sizes, and the vases can be crafted from pressed or blown glass.
Fenton has been making art glass vases for more than a century and is one of the world's foremost producers of handmade colored art glass. A distinguishing and tell-tale sign of an original Fenton vase is the Fenton logo, typically found on the bottom of the vase, which is the word Fenton with a circle around it. It may also be identified with a sticker bearing the Fenton name. Fenton vases may also bear other specialty Fenton logos, such as a flame, F or star, which identify them as Fenton seconds, which are sold primarily in the Fenton factory's gift shop or to benefit charities.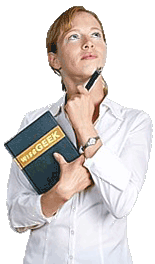 Stunning color often sets a Fenton vase apart from the pack. Fenton uses deep colors such as cobalt, aubergine and ruby for some of its vases and lighter colors such as blush rose, lavender and robin's egg blue for others. Color combinations are common in a Fenton vase, where the base can be one color and the center and top edge entirely different colors. For example, Fenton's Daffodil vase features the color orange slice on top and a brilliant yellow-colored base.
In addition to the glass quality of Fenton vases, hand-painted flowers and scenes are affiliated with the Fenton name. Vases may be hand-painted with floral designs, outdoor scenes or strategically-placed gold accents. Fenton artists also created limited-edition theme vases, such as a Mother's Day vase in Burmese satin, which is limited to 1,250 pieces and features a hand-painted scene of a mother lion snuggling her club. This Fenton vase also features the signatures of Nancy, Shelley and Lynn Fenton.
A Fenton vase can range dramatically in style. Some Fenton vases are footed, while others are hat- or bowl-shaped. The top edges of a Fenton vase may be smooth, ruffled or flared. The sides can be paneled, ridged or swirled. Embossed vases feature ornate patterns molded into the glass, such as ladies dancing, a floral scene or a Cheshire cat.
AS FEATURED ON:
AS FEATURED ON:

Woman holding a book