What are Some Household Uses of Ammonia?
Ammonia is the number one ingredient in fertilizers and has also been used as rocket fuel, drinking water purifier, and industrial food processing additive. While that makes ammonia sound like a dangerous chemical to have around, the truth is that ammonia has been used around the household for decades. As long as it treated with caution and kept away from children and pets, ammonia can be a great addition to a household's cleaning supplies set.
Ammonia is great for eliminating stains and tarnish, and can be the ideal solution for hard-to-remove soap buildup in tubs, sinks, and bathroom tiles. It also works great to remove tarnish from silver or brass, and it can even clean gold jewelry where commercial cleaners have failed. In general, ammonia is good for cleaning anything that resist the use of other cleaners: clothing stains such as pen markings, perspiration, and blood; carpet stains such as red wine; and upholstery stains caused by pets and food or drinks.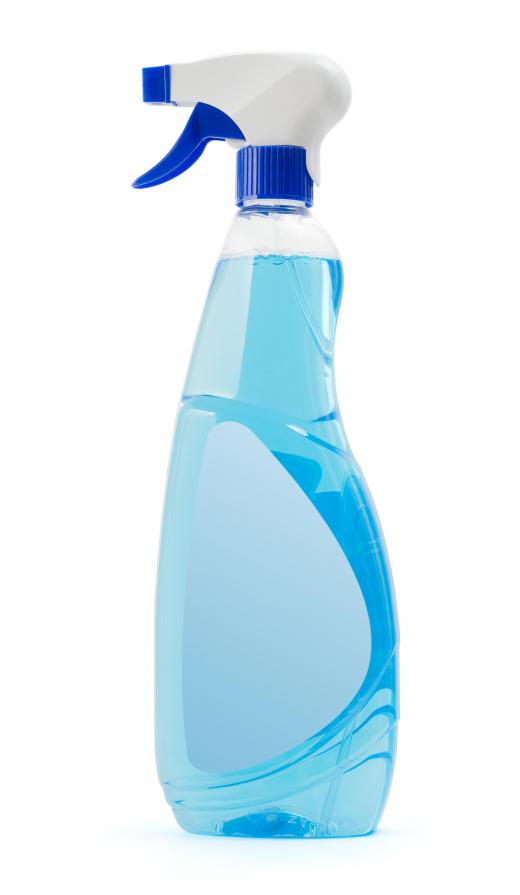 Ammonia can stop mildew just as well as bleach without causing discoloration, and it can also repel moths, keep garbage cans odor-free, and eliminate paint odors. Ammonia is also a great oven cleaner. Simply place a bowl full of ammonia inside your oven overnight and then wipe it clean without effort the next day. Oven racks and pots and pans can be cleaned with ammonia to help them recover their silvery spark, although you may need to rewash kitchen utensils a few items after that just to make sure there are no traces of ammonia left. Ammonia can also be used in the garden to help alkaline flowers such as lilacs grow stronger and faster. By mixing ammonia with water, you have one of most powerful plant foods available for plants that prefer alkaline environments.
Ammonia should never be mixed with bleach and general home cleaning products, as the mix can produce toxic gases. When using ammonia around the house, make sure the rooms are well ventilated and avoid contact with your eyes.
AS FEATURED ON:
AS FEATURED ON:

By: Tein

Many bathroom cleaners contain ammonia.

By: ivan kmit

Ammonia mixed with water can help alkaline plants like lilacs grow stronger and faster.

By: picsfive

Ammonia.

By: eugy

Ammonia can be used to clean mildew.

By: design56

Bleach should always be kept away from ammonia, as the two combined create toxic gases.