How can I Emotionally Support my Pregnant Wife?
You may wonder, as a husband, how you can emotionally support your pregnant wife. Obviously you can't carry the baby, endure morning sickness for your wife, or go through the many mood swings associated with pregnancy hormones. However, you can support her in a variety of ways that will help her get through a pregnancy feeling confident and ready to become a mom.
Two books on this topic can help you know what to expect when your wife is expecting. These are The Baby Book and How to Be a Father by Dr. William Sears and Martha Sears. They both evaluate the father's role during a pregnancy, as well as after, and offer excellent advice for supporting your pregnant wife. There are numerous other books and it may make your wife feel better to just know that you are reading a few of them. It signifies you recognize this fantastic change that is occurring, and that you are getting prepared to be a dad, just as your wife prepares to be a mom.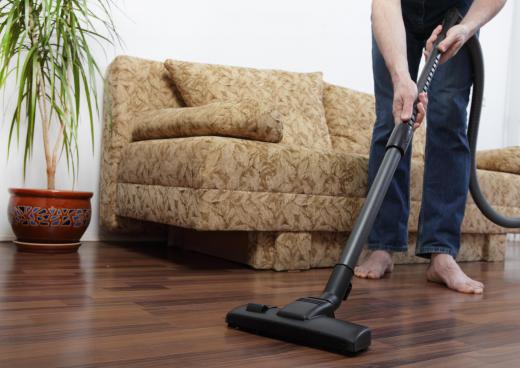 You can support your pregnant wife by knowing what kinds of physical changes she is experiencing, and about the development of the baby. Sometimes pregnant women may feel that they are the "only ones" learning about this stuff while the expectant dad takes a more passive role. Learning together is a type of intimacy that will be very helpful.
However, your wife may not want to get into the details of her pregnancy. She may not want to know how big her uterus is, and she certainly may not want to be told how she should behave or what the books say about how she should be feeling. Respecting your wife's degree of involvement in the physical and emotional changes that occur during pregnancy will definitely be more helpful than impassively informing your wife she's not doing it like the books say.
Mood swings are often a hallmark of pregnancy. You can support your pregnant wife by being a comforter when she needs it, helping to reassure her if this is a first baby that she will be a great mom, and letting her know you are there to help. Other women may want to maintain as much independence as possible during this time. You have to let your wife's emotions guide you, and maintain open communication with her.
Pregnancy can make one feel quite tired, and one way to support your wife is by participating in a few more chores around the household. Especially if your wife seems wiped out by the pregnancy, offering to help a bit more can give her needed breaks. You also might want to pick up a good book on massage, since massage can be a bonding experience, as well as pain or tension relieving for the pregnant woman.
You can also make things easier on your wife by helping her prepare the "nest" for the new baby by putting together nursery furniture, painting the nursery, etc. Helping your wife shop and register for all the necessary baby gear is also of particular help, especially if it's for the first time.
Financial concerns can be a huge stress for pregnant women. Pregnancy may be a time of uncertainty for the immediate future as well as the long term. Many women fear that they may not be able to work as long as they need to, or may not be able or want to return to work after the baby is born. Child care, medical and educational expenses may be of particular concern as well. You can support your pregnant wife by helping to plan for these expenses, setting and sticking to a new budget, or finding alternate means of making extra money.
Many women fear that they are no longer sexually attractive because they are pregnant. In most cases, pursuing sexual activity is still perfectly healthy. It should never be pushed on a pregnant woman who doesn't want it, but for some pregnant women it can be greatly satisfying to find their husbands still desire them. Many times, intimate moments together can be of great support to your pregnant wife, since it helps her realize that you still love and desire her.
AS FEATURED ON:
AS FEATURED ON:

By: Lilyana Vynogradova

Doing chores is an easy way for a man to support his pregnant wife.

By: JPC-PROD

There are ways to lend support to your pregnant wife.

By: bonninturina

Feeling a high level of intimacy from their partner is important for a woman going through pregnancy.

By: Creativa

Intimate moments together can be of great support to your wife, since it helps her realize that you still love and desire her.

By: Ermolaev Alexandr

A massage may help relieve pregnancy-related pain.